Who is Kenzaburō Ōe?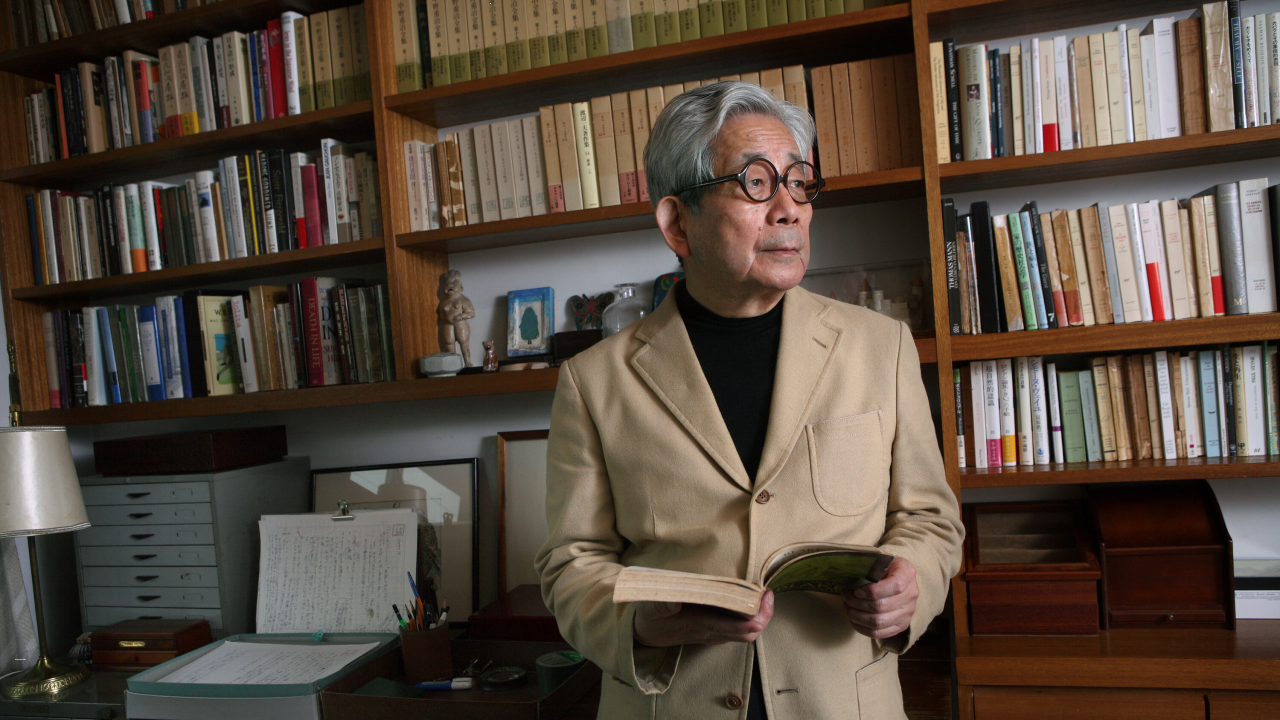 Kenzaburō Ōe, the Nobel Prize-winning Japanese author, passed away on March 10, 2023, at the age of 88. His death marks the end of an era in Japanese literature, as Ōe was widely regarded as one of the most important and influential writers of the post-World War II era. His works explored complex themes of identity, memory, trauma, and the human condition, often through the lens of Japan's traumatic history.
Ōe's Early Life and Career
Kenzaburō Ōe was born in 1935 in Ose, a small village on the west coast of Japan's Shikoku Island. He grew up in a rural environment, surrounded by nature and steeped in the myths and traditions of his native region. His father was a teacher, and his mother came from a family of doctors. From an early age, Ōe showed a passion for literature and began writing poetry and stories while still in high school.
After graduating from Tokyo University, Ōe began his career as a writer, publishing his debut novel, "Nip the Buds, Shoot the Kids," in 1958. The book, which tells the story of a group of boys who are abandoned by their village during World War II, was a critical and commercial success and established Ōe as a rising star in Japanese literature.
What are Ōe's themes and style?
Throughout his career, Ōe's works explored the themes of personal and political identity, memory and trauma, and the human condition in the aftermath of war. His novels, short stories, and essays often delved into the myths and traditions of Japan's regions, particularly Okinawa, which was under US military occupation after World War II.
Ōe's style was characterized by its complexity and depth, with many of his works using non-linear narratives and stream-of-consciousness techniques. He was also known for his use of symbolism and imagery, often drawing on traditional Japanese culture and mythology to explore his themes.
What the contributions of Ōe to the literature field?
Kenzaburō Ōe's contributions to Japanese literature have been widely recognized both in Japan and internationally. In addition to his Nobel Prize, he received numerous other accolades throughout his career, including the Tanizaki Prize and the Akutagawa Prize, two of Japan's most prestigious literary awards.
Ōe's works have been translated into many languages and continue to be read and studied around the world. His exploration of Japan's complex history and his nuanced and complex portrayal of the human condition have earned him a place as one of the most important and influential writers of the 20th century.
Month: Current Affairs - March, 2023
Category: International / World Current Affairs • Persons in News
Topics: Asian literature • Japan • Nobel Prize in Literature • Persons in News
Latest E-Books