Where was Black Box of Boeing 737 MAX 8 sent for further probe?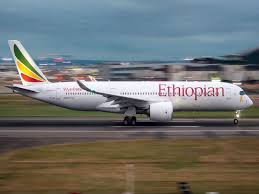 The Black Box of the crashed Ethiopian Airline aircraft has been sent to France for further investigation. The global airline industry is awaiting the results of the probe to find the real cause of the plane crash. Ethiopian Airlines Flight 302 had crashed soon after the taking off from the Addis Ababa airport last week which had resulted in the death of all the 189 people onboard. The pilot had been heard asking for permission to return within a few minutes into the flight. The crash was similar to the one with the Lion Air of Indonesia, a flight which lasted only for six minutes.
Ethiopian Airlines Chief Executive Tewolde Gebremariam has stated that there was a clear similarity between the two crashes which involved Boeing 737 MAX 8 jet. There have been many parallels between the two air tragedies which have frightened the air travellers around the world.
Regulators around the world have grounded the fleet of Boeing 737 MAX around the world. Boeing has also stopped the deliveries of many thousands of planes of the same model around the world. The US has said that there have been similarities between the wreckage which was found in Ethiopia and the data which was recorded on its flight path.
It has been reported that investigators have found a stabilizer which helps to move the nose up and down was set in an odd position. The position was the same as that found in the Lion Air plane that had crashed in Indonesia. It is said that the aircraft had nose-dived.
The former head of the Kenya Airline Pilots Association, Paul Gichunga had said that "the pilot must have gotten some sort of indication that maybe the airspeed was unreliable or something and decided, instead of climbing and going to sort out the problem up there, the best thing was to return to have it sorted".
In an official statement issued by the White House stated, "the President reiterated his sorrow over the loss of life and underscored America's commitment to work with the government of Ethiopia- a longstanding partner and friend of the United States- and international civil aviation authorities to determine the cause of the crash".
Boeing is the biggest plane manufacturer as stated that there are no safety concerns with the aircraft 737 MAX and that it will soon come up with a software upgrade in early April. Although, the company has paused the shipments of the aircraft it has not put any halt on the production of the same.
Category: Uncategorized
Topics: Airlines • Aviation • Boeing 737 MAX • Boeing 737 MAX groundings • Ethiopian Airlines • Ethiopian Airlines Flight 302 • In Ethiopia • Lion Air • Oromia Region • SkyTeam • Southwest Airlines fleet
Latest E-Books