What is Project 22220?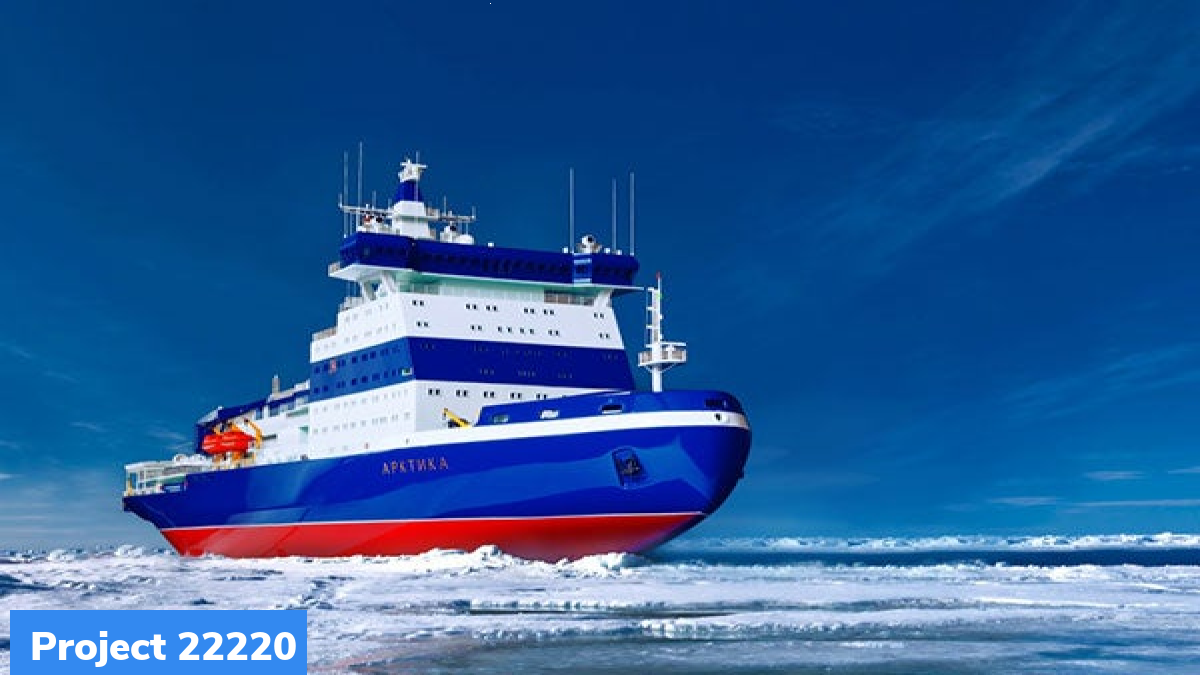 Russia recently launched a nuclear-powered icebreaker named Yakutia at Baltic Shipyard in St. Petersburg. It is the fourth icebreaker to be developed under Project 22220.
About Project 22220
Project 22220 is a series of nuclear-powered icebreakers developed by Russia.
This project's icebreaker is 173.3 meters long and 34 meters broad with a 33,500-tonne displacement.
These nuclear-powered icebreakers are currently the most powerful and the largest in the world.
Their purpose is to provide year-round navigation in the western part of the Arctic. They can escort ships on the Northern Sea Route.
These icebreakers' dual-draft design allows them to navigate in ice and in polar river deltas. They are the core of Russia's civil icebreaker fleet.
As of November 2022, three Project 22220 icebreakers are in service. These are Arktika, Sibir and Ural. Arktika – the lead ship of this series – was delivered in 2020.
Yakutiya is the fourth in this series. The fifth, named Chukotka, has been laid out at the Baltic Shipyard.
The sixth and seventh vessels of this series are currently at the planning stage.
These ships will replace the nuclear-powered icebreakers of Projects 10520 and 10580, which are at the end of their service lives or at the brink of being phased out.
What is North Sea Route?
According to Russia, the North Sea Route is a shipping lane stretching from the Kara Sea to the Pacific Ocean. It runs along the Russian Arctic coast from the Kara Gates strait situated in between the Barents Sea and the Kara Sea, along Siberia to the Bering Strait. It has several alternative passages and routes between Novaya Zemlya and the Bering Strait.
This route is expected to provide Russia numerous strategic and commercial advantages. For instance, the shipping journey via this route will reduce the distance between Shanghai and Netherlands' Rotterdam – the largest commercial port of Europe – by almost 22 per cent. This route will bring down the transportation cost by 30 to 40 per cent.
Month: Current Affairs – November, 2022
Topics: Arctic • Bering Strait • Kara Sea • North Sea Route • Nuclear Icebreaker Ship • Pacific Ocean • Project 22220 icebreaker • Russia
Latest E-Books