What is 'Babushka Battalion'?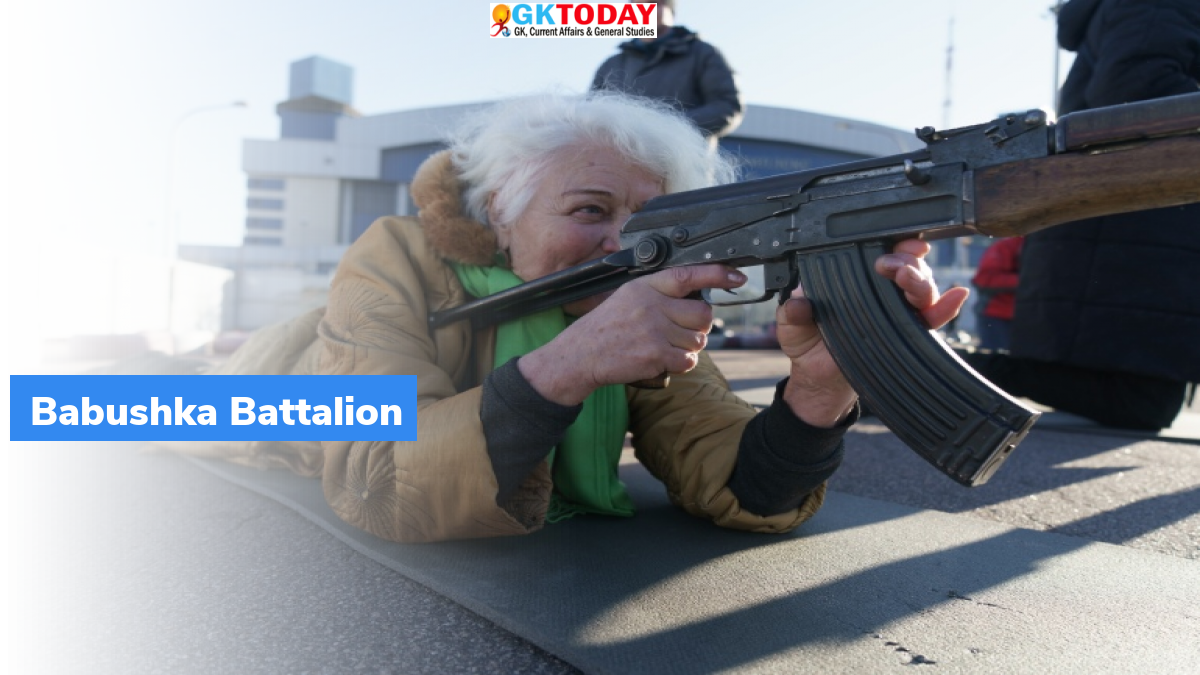 Valentyna Konstantinovska aged 79, is set to take up arms and fight Russian soldiers 'mano a mano' for protecting her city if President Vladimir Putin orders an invasion of Ukraine.
About Babushka Battalion
Konstantinovska and an army of 'babushkas' (Older Women) have been volunteering since conflict broke out there in 2014.
They have dug trenches, made nets, provided supplies, offered medical care and built a lookout tower.
They are organised by far-right movement Azov.
Their training offered basic lessons in first response medical care, survival & evacuation, shooting a weapon and weapons safety.
They have received only safety or awareness training in almost eight years of conflict.
What is Azov movement?
Azov movement is a far-right all-volunteer infantry military unit. They are ultra-nationalists who are accused of harbouring white supremacist and neo-Nazi ideology. It is a political wing based in Kyiv and gets little support. They failed to win any seats in parliament in 2019 elections.  However, Azov's military arm is often seen as defenders in Mariupol city, after they reclaimed the city from brief occupation in 2014, by Russian-backed separatists. With their base 40 km from strategic port city, they are the first line of defence in an attack.
Ban on Azov
Azov was banned in 2019, from Facebook, over hate speech. The event was advertised through Instagram with no mention of Azov's involvement.
Russia-Ukraine conflict
Russia started amassing military personnel and equipment near its border with Ukraine in March and April 2021. It represents the highest force mobilization since Russia annexed Crimea in 2014. This generated concerns and precipitated an international crisis over potential invasion. The troops were partially removed by June, 2021. But crisis was renewed in October and November 2021. Some 100,000 Russian troops again massed near the border by December 2021. This crisis started from protracted Russia-Ukrainian War started in early 2014.
Month: Current Affairs - February, 2022
Category: International / World Current Affairs
Topics: Azov movement • Babushka Battalion • Russia-Ukraine conflict • Russian President Vladimir Putin • Valentyna Konstantinovska
Latest E-Books