What are Seneca Guns?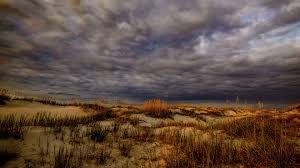 The phenomenon of loud noises most similar to that of a thunder or a cannon being shot is termed as Seneca Guns. It may induce tremors on land similar to earthquake. They are being heard in the parts of coastal North Carolina for more than 150 years.
Why is it in News?
The scientists have recently found a method to pinpoint where the explosions are coming from and what causes the sound. The findings were presented at the recently held American Geophysical Union.
About Seneca Guns
Till date, the reason for occurance is unknown. It derives its name from the Lake Seneca in New York that witnessed Civil War battle and gun sounds are very commonly heard. These sounds are often heard in the coastal areas and they are absent in the seas. These sounds have been heard prominently in the regions around North Carolina. They can very loud and have impacts like shaking and rattling of houses, damage to window panes etc. Researchers have stated that the sound could be originated from fast approaching outer space object's explosion once it enters earth's atmosphere or due to crash of ocean waves. But none of the theories have been scientifically proved.
Where does Seneca Guns occur?
They are also called Skyquakes. It has also been reported in the banks of river Ganges in Himachal Pradesh. The places where the Seneca Guns have been reported are Japan, Australia, Italy, Norway, Brazil, Mexico, Uruguay, Myanmar, and Java Islands of Indonesia.
What are possible causes?
Some scientists believe that it could be an exploding space rock. A space rock can catch fire and explode when travelling so fast through the earth's atmosphere.
The other possible causes are as follows
Under water cave collapses that causes the air to raise rapidly to the earth's surface.
Volcanic Eruptions
In North Carolina, it is believed that the sound is generated from the continental shelf collapsing into the Atlantic Abyss.
In some cases, the Seneca Guns have been associated with earthquakes.
Month: Current Affairs - December, 2020
Category: Science & Technology Current Affairs
Topics: LAke Seneca • mystery • New York • North Carolina • Seneca Guns
Latest E-Books