Union Government launches Bharat 22 ETF to sell stakes in 22 firms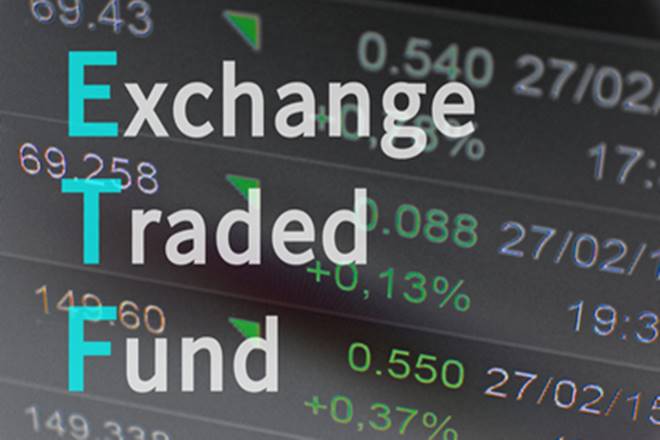 The Union Finance Ministry has launched second exchange-traded fund (ETF), named Bharat 22. It will help to speed up Government's disinvestment programme budgeted to raise a record Rs 72,500 crore in the FY 2018.
 Bharat 22 comprise of 22 stocks including those of central public sector enterprises (CPSEs), public sector banks (PSBs) and its holdings under the Specified Undertaking of Unit Trust of India (SUUTI).
Exchange-traded funds (ETFs)
Exchange-traded funds (ETFs) are essentially index funds that are listed and traded on exchanges like stocks. They are basically basket of stocks with assigned weights that reflects the composition of an index. They are similar to mutual funds in a certain manner but are more liquid as they can be sold quickly on stock exchanges like shares.The ETFs trading value is based on the net asset value of the underlying stocks that it represents
Key Facts
Bharat 22 is a well-diversified ETF spanning six sectors — basic materials, energy, finance, industrials, FMCG and utilities. The sector wise weightage in the Bharat 22 Index is basic materials (4.4%), energy (17.5%), finance (20.3%), FMCG (15.2%), industrials (22.6%), and utilities (20%).
The banking segment includes stocks from State Bank of India (SBI), Axis Bank, Bank of Baroda (BoB), Indian Bank, Rural Electrification Corporation and Power Finance Corporation. The energy segment includes Oil and Natural Gas Corporation (ONGC), Indian Oil Corporation (IOC), Bharat Petroleum (BP), and Coal India.

Background
The first CPSE ETF was launched in March 2014. The first CPSE ETF consisted of stocks of 10 public sector entities. It is currently managed by Reliance Capital Ltd. Government was able to raise Rs. 8,500 crore by selling it in three tranches.
Month: Current Affairs - August, 2017
Latest E-Books