State of Mediterranean and Black Sea Fisheries, 2020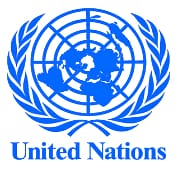 The Food and Agriculture Organization recently released the "State of Mediterranean and Black Sea Fisheries", 2018. According to the report, the number of stocks subject to overfishing has decreased for the first time in decades in Mediterranean and Black sea marine Eco systems.
The General Fisheries Commission for the Mediterranean (GFCM) operating under Food and Agriculture Organization is responsible for overseeing fishing fleet in the region. It GFCM that created the report under the guidance of FAO.
Key Findings of the report
75% of fish stocks in the region are subjected to overfishing. However, the overfishing percentage in the region fell by 10% between 2014 and 2018.
Fishing forms the essential part of socio-economic part of Mediterranean and Black sea. Fishing activity in the region contributes 9.4 billion USD of revenue. One in every hundred coastal residents is a fisher.
Around 83% of fishing vessels in the region are small scale vessels. 5.1% were trawlers.
The catches of species of conservation concern such as European Eel, piked dog fish have declined steeply to near zero in the recent years.
Sustainable Development Goal 14
SDG 14 aims to conserve and sustainably use oceans, marine resources and seas for sustainable development. In order to achieve the goal, the ministers of the Mediterranean and Black Sea region has committed to MedFish4Ever and Sofia Declaration in 2017 and 2018 respectively. Both are related to sustainable fishing.
Trawlers
It is a commercial fishing vessel that operates fishing trawls. Trawls are fishing nets. Trawling is dragging a trawl through the water. The trawl nets lead to overfishing and also damages sea floors. It also harms sea turtles, sharks, coral reefs.
India is yet to regulate trawling in its waters. According to 2010 Census Report of Central Marine Fisheries Research Institute, of 72,559 mechanised fishing boats in the country, 35,228 are trawlers.
Month: Current Affairs - December, 2020
Category: Reports & Indexes Current Affairs
Topics: Black Sea • Fishing • Food and Agriculture Organisation • General Fisheries Commission for Mediterranean • mediterranean sea • SDG 14 • Sustainable Development Goals • trawler
Latest E-Books