Sanskrit Inscription from 207 AD found in Andhra Pradesh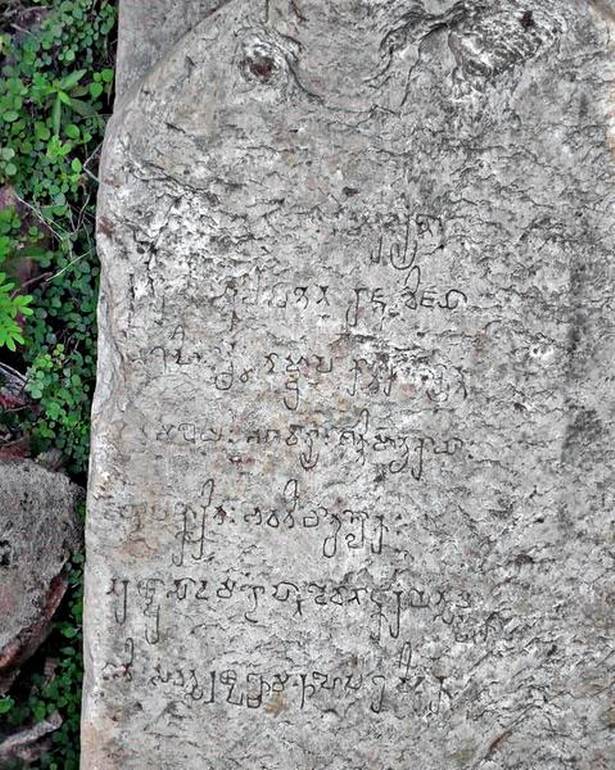 The earliest inscription of Sanskrit language to have been found from the southern part of India to date has been discovered by the Archaeological Survey of India's Epigraphy Branch in the Chebrolu village located in Guntur district of Andhra Pradesh. The inscriptions were spotted by local villagers in the presence of some engravings on a pillar at the time of repairing and restoration work at the local Bhemmeshwara temple.
The Chebrolu inscription is in the Sanskrit language written in Brahmi characters. After further inspections, it was found from the available records that the inscription was issued in 207 AD by the King Vijaya of the Satavahana dynasty. The inscriptions copied and studied by the Epigraphy team found that they are the records of construction of a mandapa and prasada (a prasada was the name used to denote temples during the Satavahana dynasty). The team also discovered a consecration of images at the southern side of the local temple, made by a person named Kartika. The consecration of images was for the merit of the King at the temple of Goddess Bhagavathi, one of the seven Sapatamatrika in the Hindu religion.
To date, the inscription from the 4th century AD of King Ehavala Chantamula of the Ikshavaku dynasty, discovered in Nagarjunakonda, also located in Guntur district was considered as the earliest Sanskrit Inscription from southern India.
Month: Current Affairs - December, 2020
Topics: Andhra Pradesh • Archaeological Survey of India • Chebrolu inscription • Epigraphy • Guntur • Satavahana Dynasty
Latest E-Books