Sahitya Akademi announces Bal Sahitya Puraskar & Yuva Puraskar 2019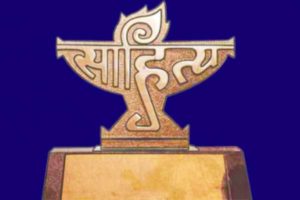 Sahitya Akademi, India's National Academy of Letters has selected a list of 22 writers as recipients of Bal Sahitya Puraskar and 23 writers for Yuva Puraskar for 2019.
Key Highlights
The Executive Board of Sahitya Akademi under the chairmanship of its President, Dr. Chandrashekhar Kambar approved the selection of awardees.
Selection Procedure: The awardees were selected based on recommendations made by Jury comprising of 3 members each in concerned language, in accordance with rules and procedure laid down.  According to procedure, Executive Board of Akademi declares the Awards on the basis of unanimous/majority vote by Jury.
Literary Language: The annual literary honour that is conferred on Indian writers for their outstanding works of literary merit in one of the 24 major Indian languages including 22 Scheduled VIII Languages and English and Rajasthani.
Prize: The winner of both awards will receive the award in form of a casket which contains an engraved copper-plaque and a cheque worth Rs.50,000 which will be conferred to awardees at a special function.
Award in Maithili will be declared on a later date.
About Bal Sahitya Puraskar
Criteria: The Awards relate to books 1st published during five years period immediately before the year Award is conferred,  which means between 1 January 2013 and 31 December 2017. However, during initial 10 years (from 2010 to 2019) award may also be given to an author based on his/her total contribution to Children Literature.
22 winners of Bal Sahitya Puraskar 2019 includes-
Children's Poetry Books (6) – by authors Vijay Sharma (Dogri), Naji Munauwar (Kashmiri), and Sanjay Chaubey (Sanskrit)
Story Books (5) – by authors Govind Sharma (Hindi), Mohammad Khalil (Urdu), and Swmim Nasrin (Assamese)
Other 5 authors for their total contribution in children's literature.
Folk Tale (1) author- Lakhminath Brahma (Bodo language)
Novels (3)- by Chandrakanth Karadalli (Kannada), Salim Sardar Mulla (Marathi), and Pawan Harchandpuri (Punjabi)
History book (1)- Devika Cariapa (English)
Play (1)- R K Sanahanbi Chanu (Manipuri).
About Yuva Puraskar
Criteria: This Award relates to books published by an author who is 35 years of age and below as on 1st January of the year of award.
23 recipients of Sahitya Akademi Yuva Puraskar 2019 includes-
Poetry Books (11)- including works by Anuj Lugun (Hindi), Sagar Nazir (Kashmiri), Anuja Akathoottu (Malayalam) among others
Short Story (6)- including Tanuj Solanki (English), Ajay Soni (Gujarati), Keerti Parihar (Rajasthani) among others
Novel (5)- by Moumita (Bengali), and Salman Abdus Samad (Urdu) among others
Literary criticism (1)
Month: Current Affairs - June, 2019
Category: Awards, Persons & Places in News
Topics: Bal Sahitya Puraskar • Bal Sahitya Puraskar 2019 • Dr. Chandrashekhar Kambar • Executive Board of Sahitya Akademi • Sahitya Akademi • Sahitya Akademi Yuva Puraskar 2019 • Yuva Puraskar
Latest E-Books