Restructuring and loan drive for MSMEs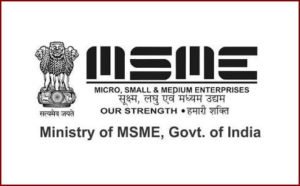 The state owned public sector banks are to hold a month long drive to provide relief to the small businesses (MSMEs) through loans and restructuring options. The outreach program was launched by the central government in December and is to last till January 6, 2020. The banks are provide working capital for these MSMEs and the limit will be raised up to 25%.
The banks will also be providing restructuring service for their stressed assets. This is under the RBI circular titled 'MSME Sector – restructuring of Advances'. It can be availed for standard assets that are stressed. Of the 1 million eligible small business owners, only 25% have made actual use of the provision. This is a one-time restructuring provisions. The banks will implement this by March 31, 2020.
Restructuring is the process by which a lender makes concessions for the borrower because of his/her financial difficulties. These concessions can be in the form of revised conditions, change in time period, etc.
Topics: Bank • Banking • Economic history of Italy • Economy • Financial services • Loans • Money • Small and medium-sized enterprises
Latest E-Books