RBI Monetary Policy Committee Meeting: Key Highlights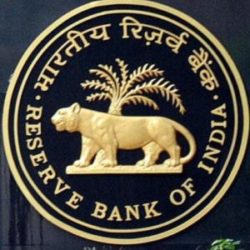 The RBI recently held its Monetary Policy Committee meet. During the meet, the Reserve Bank of India has kept the repo rate unchanged at 4%. Repo rate is the rate at which RBI lends to banks. The Reverse Repo Rate is to continue at 3.35%.
Key Highlights of the MPC meet
The meeting concluded that the "Accommodative Stance" of monetary policy is to continue. Accommodative Stance means the apex bank will keep cutting rates in order to inject money in to the financial system. When the accommodative stance of the bank is addressed as "neutral", it means that RBI may alter rates in any direction to control the flow of the currency in the country.
The bank rate and the Marginal standing facility were kept unchanged at 4.25%
Real GDP for the year 2020-21 has been projected at -7.5%.
The Q3 GDP of 2020-21 was projected to grow at 0.1%. In Q4, the GDP is expected to grow at 0.7%.
The CPI Inflation for Q3 was projected at 6.8% and for Q4 at 5.8%.
The limit of contactless card transaction has been raised from Rs 2,000 to Rs 5,000 per transaction. This is to be implemented in January 2021.
The RTGS (Real Time Gross Settlement) system is to be made 24/7 in few days.
Inflation
During the COVID-19 crisis, the Inflation had remained consistently above the upper end of RBI's target inflation of 2% to 6%. The retail inflation calculated based on the CPI continued to raise till October 2020 reaching 7.61%. This is the highest retail inflation since May 2014. In May 2014, it was 8.33%.
GDP Projections by the RBI
In October, the RBI in its MPC meet said that the real GDP growth of India is to be at -9.5%. In Q2 (July, August and September) of 2020, the GDP contracted by 7.5% as comparec to 2019. It contracted by 23.9% in Q1 due to the impact of COVID-19 as compared to that of 2019.
This is being called as "V-shaped recovery". It reflects rapid resilience of Indian Economy.
What is Marginal Standing Facility?
Marginal standing facility is a tool to increase liquidity by borrowing money from RBI. It was introduced in 2011-12 during the monetary policy reform exercise. This borrowing is at an interest rate above the repo rate. This penalty interest rate is called MSF rate. The RBI has decided to extend marginal standing facility to Regional Rural Banks (RRB). Till now, RRBs haven't been allowed to access liquidity windows of the apex bank.
Month: Current Affairs - December, 2020
Category: Economy & Banking Current Affairs - 2022
Topics: CPI • Economic growth • GDP • GDP growth • Monetary inflation • Monetary Policy • Monetary Policy Commitee • Repo Rate • Reverse Repo Rate • RTGS • V-shaped recovery
Latest E-Books