Ripu Daman Bevli named Plogging Ambassador of India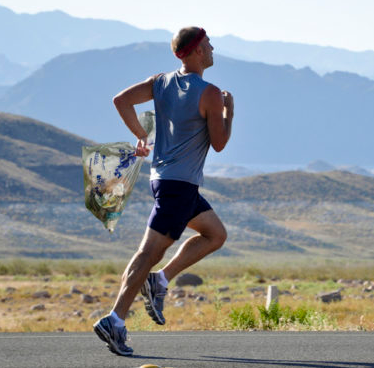 The Fit India Plogging Run which commenced on October 2nd concluded in New Delhi's Jawaharlal Nehru Stadium on December 5th. This is the first such plogging run in India and it covered 50 cities with the participation of over 36 lakh people. The Plog Run achieves the objectives of two major Indian campaigns: Fit India Movement and the Swachh Bharat Abhiyan. Plogging is the practice of combining jogging with picking up garbage from the wayside. It is a drive to promote fitness and cleanliness.
On December 5th, the centre named Ripu Daman Bevli as the Plogging Ambassador of India. He is popularly known as the Plogman of India. He started the Fit India Plogging Run and has covered about 1,000km in 2 months with his team. During this period, the team succeeded in collecting 2.7 tonnes of garbage off the routes.
The centre also launched the Plogging Ambassador Mission. Under this national mission, ploggers will be nominated as the regional plogging ambassadors – of cities, towns and districts.
Topics: Environmental volunteering • Humans • Humans • Litter • Physical exercise • Plogging • Pollution • Swachh Bharat Mission • Swachh Bharat mission • Waste collection
Latest E-Books