Pavasi Bharatiya Divas Convention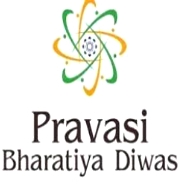 Context in Current Affairs: The Minister of State for External Affairs Shri V Muraleedharan recently launched the website for the 16th Pravasi Bharatiya Divas 2021. He also announced that Prime Minister Modi is to inaugurate the Pravasi Bharatiya Divas Convention on January 9.
Pravasi Divas Convention
Around four conferences are to be held during the Pravasi Divas Convention. They are to based on the following themes
Role of Diaspora in Promotion of Indian Culture
Dialogue with Diaspora Business Leaders and CEOs-Targeting 5 trillion USD
Regional PBD-GCC: India Pravasi Bharatiya Divas Conference
Forging Media and Entertainment Partnership to showcase India.
The Pravasi Divas Convention will provide an opportunity for all the Indians to come together and interact seeking socio-economic solutions to the challenges currently faced by India.
About Pravasi Bharatiya Divas
Every year the Pravasi Bharatiya Divas is celebrated on January 9. The day is celebrated to mark the contributions made by the non-resident Indians towards the development of the country. It is celebrated on January 9 as Mahatma Gandhi returned from South Africa on January 9, 1915.
The celebrations of Pravasi Bharatiya Divas are sponsored by the Minister of External Affairs, Ministry of Development of North Eastern Region, Confederation of Indian Industries, Federation of Indian Chambers of Commerce and Industry (FICCI).
The Pravasi Bharatiya Samman awards are presented on this day.
The decision to celebrate the Pravasi Bharatiya Divas was taken in accordance with the recommendations made by the High-Level Committee on Indian Diaspora. The Committee was set up by the Government of India under the chairmanship of L.M.Singhvi.
It is called Non-Resident Indian Day in English.
Current Scenario
Currently there are 31 million Indians residing overseas. Of these, 13 million are PIOs (Person of Indian Origin) and 17 million are NRIs (Non-Resident Indians). The concept of Overseas Citizens of India was launched during the Pravasi Bharatiya Divas convention held in Hyderabad in 2006.
What is OCI?
It is a form of permanent residency available to the people of Indian origin and their spouses. The status allows these persons to live and work in India indefinitely. However, it does not grant the right to vote in Indian elections.
Month: Current Affairs - December, 2020
Category: Important Days & Events Current Affairs
Topics: NRI • Overseas Citizens of India (OCI) • Pravasi Bharatiya • Pravasi Bharatiya Divas • Pravasi Bharatiya Divas Convention • Pravasi Bharatiya Samman • Pravasi Bharatiya Samman Awards
Latest E-Books