Param Vishisht Seva Medal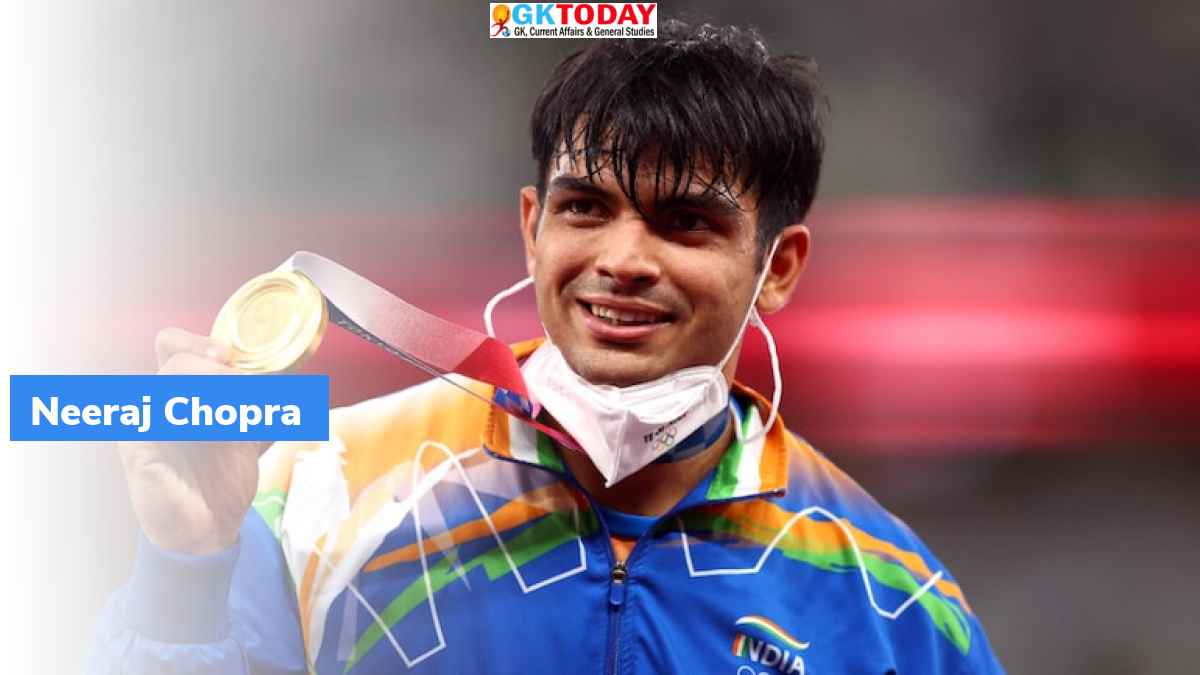 The Olympic Gold medal winner Neeraj Chopra was honoured with the Prama Vishisht Seva Medal. Neeraj Chopra brought fame to India by winning the country's first athletic gold medal. In Tokyo Olympics, Chopra won the medal throwing javelin to 87.58 metres. Along with Neeraj Chopra, 18 other are being honoured with the award.
Achievements of Chopra
Chopra was honoured with the Arjuna award in 2018. In 2020, he was awarded the Vishisht Seva Medal. In 2016, Chopra was enrolled in Rajputana Rifles as Naib Subedar. He was a part of the Mission Olympics Wing that operated at the Army Sports Institute located in Pune. The Mission Olympics Wing was an initiative of the Indian Army. Under the initiative, the army identified qualified sports person from the army and trained them in different disciplines. They participated in national and international competitions.
Naib Subedar
It Is a rank in the Indian army. The Naib Subedars are Junior Commissioned officers. Their ranks are lower than lieutenants and higher than havidars.
Param Vishisht Seva Medal
The award was constituted in 1960. It is awarded to peace time services. The award shall be presented posthumously. The lawfully constituted armed forces, Territorial Army, reserve forces; auxiliary and nursing officers are eligible for the award.   It is equivalent to Sarvottam Yudh Seva Medal. It is lower to Padma Bhushan and higher to Maha Vir Chakra.
About the Medal
The medal is round in shape. It is 35 mm in diameter. It is made of gold gilt. A five pointed star is embossed over the medal. On the other side, the medal has Indian state emblem. It is a military award.
Military Awards in India
Peacetime: Param Vishisht Seva medal, Ati Vishishi Seva Medal and Vishisht Seva Medal
Wartime: Yudh Seva Medal, Uttam Yudh Seva Medal, Sarvottam Yudh Seva Medal
Wartime or Peacetime service awards: Vayu Sena Medal (Air Force), Sena Medal (Army) and Nau Sena Medal (Navy)
Month: Current Affairs - January, 2022
Category: Awards, Persons & Places in News • Persons in News • Sports Current Affairs
Topics: Arjuna Award • Ati Vishisht Seva Medal • Indian Air Force (IAF) • Indian Army • Indian Navy • Nausena Medal • Neeraj Chopra • param vishisht seva medal • Param Vishist Seva Medal • Rajputana Rifles • Sarvottam Yudh Seva Medal • Sena Medal • tokyo olympics • Vayu Sena Medal • Vishisht Seva Medal
Latest E-Books