NSO report: Women and Men in India, 2020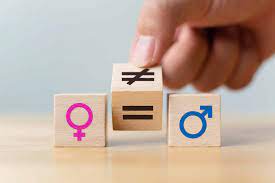 The National Statistical Office operating under Ministry of Statistics and Programme Implementation (MoSPI) recently released the Women and Men in India report. The report consolidates the crucial socio-economic indicators that portray gender situation in the country. This is the twenty second issue in its series. The report is published annually by the MoSPI.
The projected population of India in 2021 is 136.13 crores.
Sex ratio has increased from 933 in 2001 to 943 in 2011.
Delhi recorded the highest increase in sex ratio followed by Chandigarh, Arunachal Pradesh.
On the other hand, Daman and Diu had the highest decline in sex ratio.
Health Statistics
The Age Specific Fertility Rate for the females belonging to the age group 25-29 years was the highest at 146.4.
The Infant Mortality Rate decreased from 39 in 2014 to 32 in 2018.
The Maternal Mortality Rate decreased from 212 in 2007-09 to 113 in 2016-18.
The Total Fertility Rate of rural India was 2.3 in 2018. It was 1.7 in urban areas in 2018.
The Adolescent Fertility Rate declined from 13 in 2017 to 12.2 in 2018.
According to National Family Health Survey-5 (NFHS-5), almost 100% institutional delivery was observed in the states of Goa, Kerala, Lakshadweep.
The HIV incidence per 1000 people decreased from 0.07 in 2017 to 0.05 in 2019.
Education
The literacy rate of India increased from 73 in 2011 to 77.7 in 2017.
The Gender gap in literacy rates was the highest in Rajasthan, Bihar, UP.
Only 8.3% of females of age 15 years had completed graduation. On the other hand, 12.8% of males of the same age had completed graduation.
8% of female students were pursuing education up to tenth standard.
Participation in Economy
According to the Periodic Labour Force Survey, 2018-19, the worker population ratio in rural sector was 52.1 for males and 19 for females. In urban areas, it was 52.7 for males and 14.5 for females.
The average wage per hour earned by female population in the age group of 15 years was highest in Andaman and Nicobar Islands (Rs 147 per hour). It was followed by Lakshadweep, Nagaland. The lowest was in the states/UTs of Daman and Diu, Odisha.
The average wage per hour earned by male population in the age group of 15 years was the highest in Lakshadweep (Rs 121 per hour).
Participation in Decision Making
The representation of women in the Central Council of Ministers is 9.26% in 2020.
In 2019 Lok Sabha election, there were 437.8 million women electors. This is higher as compared to that of the 2014 election (397 million).
Highest women participation in the Panchayati Raj institutions was observed in the states of Rajasthan, Uttarakhand and Chhattisgarh.
Month: Current Affairs - April, 2021
Category: Reports & Indexes Current Affairs
Topics: Gender equality • Gender gap • HIV • Infant Mortality Rate • Maternal Mortality Rate • Ministry of Statistics and Programme Implementation • National Family Health Survey • National Statistical Office (NSO) • Periodic Labour Force Survey • Population • sex ratio
Latest E-Books