November 2: National Ayurveda Day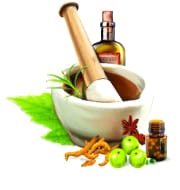 National Ayurveda Day was celebrated on November 2, 2021 by the Ministry of AYUSH, across the country.
Key Points
Ayurveda is an integral aspect of healthcare system of India. It holds recognition as traditional medicine system by World Health Organization (WHO).
Union Ministry of AYUSH started observing Dhanvantari Jayanti (also called as Dhanteras) as Ayurveda day in 2016.
The day was started being celebrated with the objective of nationalising the ayurvedic system of medicine and make it global.
Theme of the day
In the year 2021, the day was observed under the theme "Ayurveda for Poshana (Nutrition)".
History of Ayurveda Day
India celebrates Ayurveda Day each year on the auspicious occasion of Dhanteras. This day celebrated since 2016 on the occasion of Dhanvantari Jayanti. This day is celebrated to raise awareness on importance of Ayurveda in our daily lives. It also focuses on strengths of Ayurveda and its unique treatment principles.
History of Dhanteras
Lord Dhanvantari is the god of Ayurvedic medicine. Thus, Dhanteras is observed every year for the wellbeing of everyone. Lord Dhanvantari is the healer of all ailments. According to Hindu mythology, Lord Dhanvantari (a physician of the gods) appeared before Devas and the Asuras during Samudra Manthan. He was holding Amrita (or nectar of immortality) and Ayurveda text in his hand. Devas and Asuras wanted the Amrita to become immortal. This led to a fight between both the groups. Later, Garuda protected the nectar from the Asuras.
Month: Current Affairs - November, 2021
Category: Important Days & Events Current Affairs
Topics: Ayurveda • Dhanteras • Dhanvantari • Dhanvantari Jayanti • Ministry of Ayush • NAtional Ayurveda Day
Latest E-Books