North Korea's New Ballistic Missile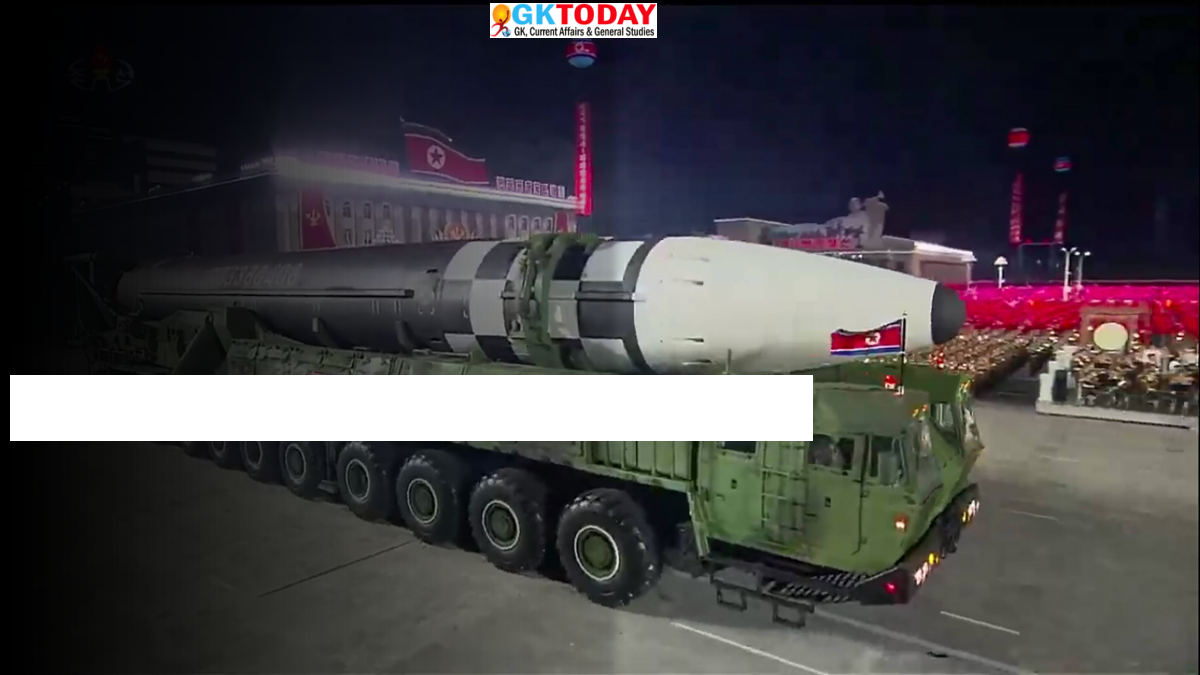 On February 27, 2022, North Korea fired a suspected ballistic missile. It was the first test since nuclear-armed country conducted a record number of launches in January 2022.
Key points
During the firing, missile flew to an altitude of about 390 miles and a range of 190 miles.
According to Japan, this launch was part of "frequent launches" since the beginning of 2022. It is of the view that, North Korea was threatening the security of Japan and international community.
Last test by North Korea
North Korea conducted its last test on January 30, by firing a Hwasong-12 intermediate-range ballistic missile. This missile was capable of reaching the US territory of Guam.
Nuclear Weapons Program of North Korea
North Korea has a military nuclear weapons program. As of early 2020, it is estimated to have an arsenal of around 30 to 40 nuclear weapons as well as sufficient production of fissile material for six to seven nuclear weapons per year. The country has also stockpiled a significant quantity of biological and chemical weapons. It withdrew from Non-Proliferation Treaty (NPT) of nuclear weapons in 2003. Since 2006, it has been conducting a series of six nuclear tests and prompting the imposition of sanctions. On October 10, 2020, North Korea unveiled a massive intercontinental ballistic missile (ICBM), during a military parade for 75th anniversary of Workers' Party of Korea. It is believed to be one of the world's largest road-mobile ballistic missiles.
Non-Proliferation Treaty
It is an international treaty, formulated with the objective of preventing the spread of nuclear weapons & weapons technology, promoting cooperation in peaceful uses of nuclear energy, and furthering the goal of achieving nuclear disarmament. This treaty was negotiated by Eighteen Nation Committee on Disarmament, between 1965 and 1968.
Month: Current Affairs - February, 2022
Category: International / World Current Affairs
Topics: intercontinental ballistic missile (ICBM) • New Ballistic missile of North Korea • Non-Proliferation Treaty (NPT) • North Korea
Latest E-Books