Nirvik: New Export Credit Insurance Scheme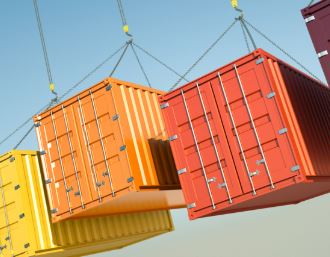 The Ministry of Commerce & Industries through the Export Credit Guarantee Corporation (ECGC) has launched a new Export Credit Insurance Scheme (ECIS) called NIRVIK to enhance loan availability and ease the lending process.
What is Export Credit Insurance?
Export credit insurance (ECI) protects an exporter of products and services against the risk of non-payment by a foreign buyer. The ECI significantly reduces the payment risks associated with doing international business by giving the exporter conditional assurance that payment will be made if the foreign buyer is unable to pay. The exporters can protect their foreign receivables against a variety of risks that could result in non-payment by foreign buyers.
Nirvik
The new scheme was proposed by the Finance Minister Nirmala Sitharaman as part of the stimulus package to give boost to the exports.
At present the Export Credit Guarantee Corporation (ECGC) provides a cover of 60% of the loss to banks. The new scheme will provide 90% coverage of the principal and interest of the loan for pre- and post-shipment credit, and half of this will be provided in 30 days.
The claim inspection would be waived for up to ₹10 crore and for claims higher than ₹10 crore inspection of bank documents and records by ECGC officials will be mandatory. The limit for document inspection was ₹1 crore in the previous scheme.
The existing premium rate would be lowered under the new scheme and loans categorised into two broad categories of those below ₹80 crore and those above that amount.
Loans above ₹80 crore will be further divided into those that are not for gold, jewellery or diamonds, and those that are.
The gems, jewellery and diamond (GJD) sector borrowers with limit of more than Rs 80 crore will have a higher premium rate as compared to non-GJD sector borrowers of this category due to the higher loss ratio.
Boosting Exports
The Minister of Commerce and Industries also announced that the public sector banks would give the ECGC-covered loans at a rate that is a maximum of 2.2% higher than the prevailing repo rate, and this would be adjusted as the repo rate changes.
Category: Government Schemes Current Affairs
Topics: Credit • Economy • Export credit agencies • Export Credit Guarantee Corporation of India • Finance • Foreign trade of India • International finance • International Trade • Ministry of Commerce and Industry • Money • Repurchase agreement • Trade credit insurance
Latest E-Books