Nepal's 18 year old girl sets Guinness World Records for Longest Dancing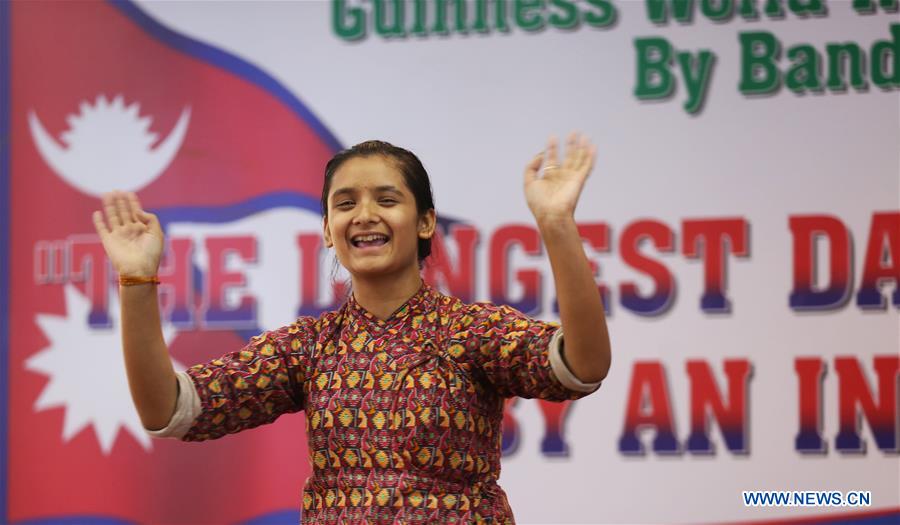 An 18-year old girl from Nepal named Bandana set a Guinness World Records on 'Longest Dancing Marathon by an Individual'. She danced exclusively to Nepalese music continuously for 126 hours (over five days).
Old Record
She broke record set by India's Kalamandalam Hemlatha, who danced continuously for 123 hours and 15 minutes in 2011.
He performed classical dance form Mohiniyattam and set record at age of 37.
About Guinness World Records
Since its inception from 1933 to 2000 it was known as 'The Guinness Book of Records', later it was renamed Guinness World Records. It is a reference book which lists record-breaking achievements. It is published annually.
Category: Awards, Persons & Places in News
Topics: Bandana • Guinness World Records on • India • Kalamandalam Hemlatha • Longest Dancing Marathon by an Individual • Mohiniyattam • Nepal
Latest E-Books