National Mission for Clean Ganga awarded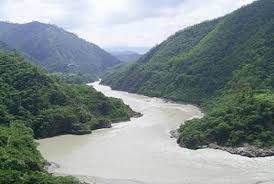 The National Mission for Clean Ganga received the 'Leadership in Rejuvenation and Protection of Fresh Water System in India' award in December. The award was conferred at the GeoSmart India conference in Hyderabad. This is the 20th edition of the event and is the largest geospatial event in India. The event is to be conducted between December 3rd and 5th.
The NMCG was recognized for its use of geospatial technology for cleaning of the River Ganga, monitoring and regulating the zones along its banks, pollution monitoring using technological interventions like LiDAR. The mission has developed maps of high resolution and data for the purpose. The use of geospatial technology for the NMCG has been achieved with the help of National Remote Sensing Centre, which is a part of ISRO. The mission is also trying to achieve the GIS mapping of the entire river basin. The project 'Generation of high resolution DEM and GIS ready database for part of River Ganga for NMCG' is undertaken by Dehradun's Survey of India.
Topics: Geographic information system • Geomatics • Indian Space Research Organisation • Lidar • Physical sciences • Remote Sensing • Robotic sensing
Latest E-Books