National Endangered Species Day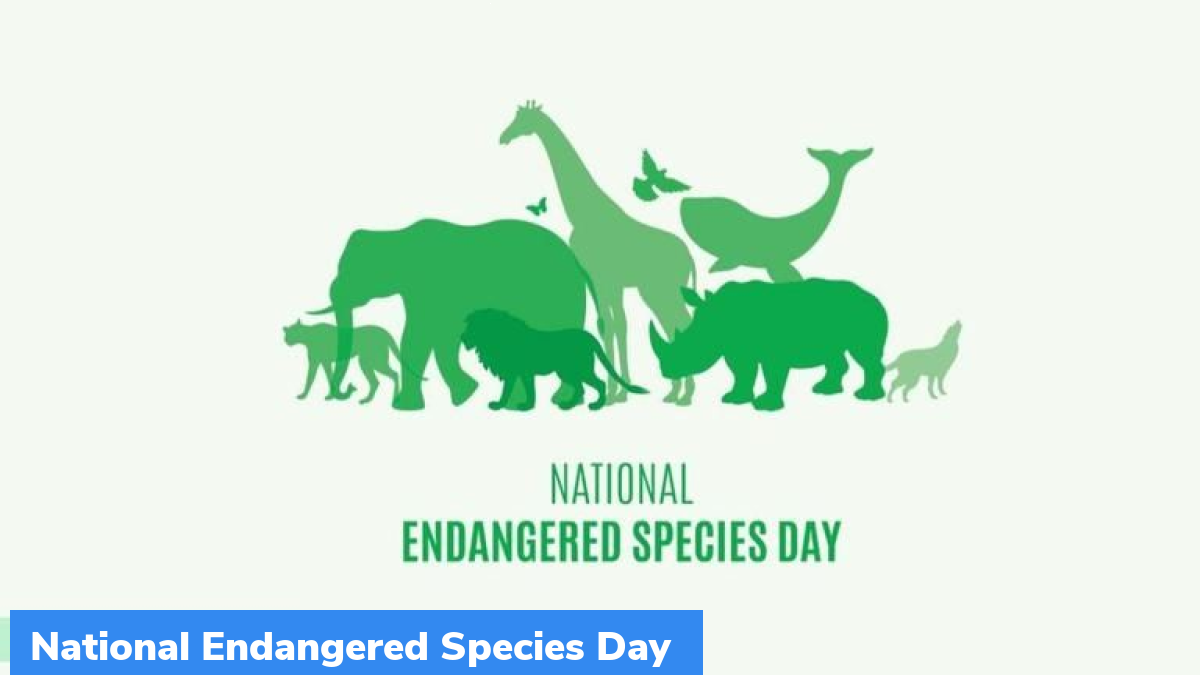 The National Endangered Species Day is observed across the globe annually on every third Friday. This year the day is being observed on 20th May 2022. The aim of this day is to generate awareness among the people of the planet about endangered species and the ways they can be protected. This year's observance is the 16th National Endangered Species Day.
What do you mean by endangered species?
Those insects, animals, micro-organisms, and plants that are facing the risk of extinction are known as endangered species. These species can still be found across the planet but they might not survive for long if proper steps are not taken for their protection. Some endangered species are alligator, bald eagle, polar bear, snow leopards, grey wolf, Asiatic lion, etc.
What is the theme of this year's observance?
"Recovering key species for ecosystem restoration" is the theme for this year's celebration of this day.
What is the history of this day?
In the 1960s and 1970s, there were concerns raised regarding the well-being of animals. Thus, in the United States, the Endangered Species Act of 1973 was enacted on 28th December. This act aimed to generate awareness about the conservation of wildlife and the rehabilitation of endangered species. In the year 2006, David Robinson along with the Endangered Species Coalition established this day. This day spreads awareness about the importance of protecting endangered species and also about wildlife habitats and the necessary steps that must be taken for their protection among the people across the planet. Various events are held on this day by parks, wildlife refuges, community centres, zoos, botanical gardens, aquariums, libraries, and schools.
What are some endangered species in India?
India has several varieties of animals, plants, reptiles, and mammals. In the country, there are 18 bio-reserves, around 89 national parks, and about 400 wildlife sanctuaries. Due to the increase in poaching and hunting the threat to the country's wildlife has increased. The government has taken several measures for the protection of the country's wildlife. Some endangered species of India are the Asiatic Lion, Western Hoolock Gibbon, Kashmiri Red Stag, Blackbuck, One-horned Rhinoceros, Lion-Tailed Macaque, etc.
Month: Current Affairs - May, 2022
Category: Important Days & Events Current Affairs
Topics: 16th National Endangered Species Day • David Robinson • Endangered species • Endangered Species Coalition • National Endangered Species Day • National Endangered Species Day 2022
Latest E-Books