Mission Indradhanush: Odisha Tops List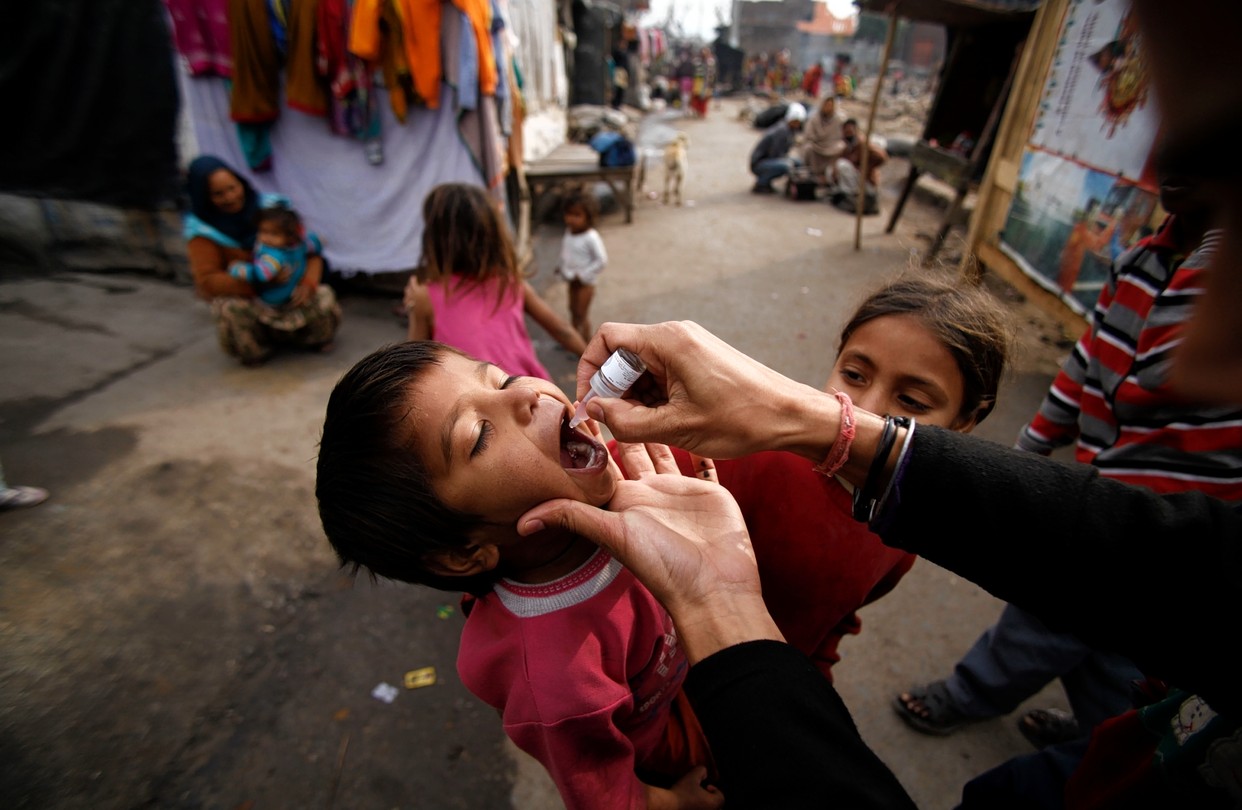 Apart from successful COVID-19 vaccination, Odisha has the highest coverage of complete immunization in the country, with 90.5 percent coverage
Overview:
Odisha topped the list at the national level in full immunization coverage, according to the National Family Health Survey (NFHS)-5, with 90.5 percent coverage.
This was mentioned by RK Sharma, Additional Chief Secretary, Health, during a review meeting on the Intensified Mission Indradhanush (IMI) 4.0, which was launched across the state on 7th March.
Odisha's twenty districts were above 90 percent in full immunization, while the remaining 10 districts were less than 90 percent.
As per the composite index assessment Ganjam, Cuttack, Kendrapara, Jharsuguda, Koraput, Keonjhar, Malkangiri, Khurda, Sambalpur, Mayurbhanj, and Sundargarh districts were selected for inclusion under Intensified Mission Indradhanush.
What does full immunization include?
Preventive doses against 12 different kinds of diseases are included in full immunization. The disease includes tuberculosis, polio, diphtheria, jaundice, tetanus, whooping cough, brain fever, HIV, measles, pneumonia, diarrhoea, rubella, Japanese fever, and others.
Vaccination Drive
The vaccination drive under IMI would be conducted in three rounds, with different doses of various vaccines being administered in each round. Unvaccinated or partially vaccinated pregnant women, as well as children under the age of two, would be the targeted first. Vaccination would take place in three rounds, with the first starting on March 7, the second on April 4, and the third starting on May 2 of this year, with each round lasting seven days. The focus will be given on the children of migrating people to nearby towns, children who took birth in homes, brick kiln workers, nomadic tribes, urban slums, workers on construction sites, prisons, orphanages, tribal pockets, and hard to reach areas. The vaccinations would be scheduled according to the convenience of the community, and the vaccination camps would be within easy reach.
Community leaders, NGOs, PRI representatives, Anganwadi, and ASHA Workers will all be involved in raising awareness and mobilizing people on the ground.
About Mission Indradhanush
The Government of India's Mission Indradhanush is a healthcare initiative. It was first launched on December 25, 2014. This scheme seeks to achieve 90 percent full immunization coverage in India and also sustain it by the year 2022.
Vaccination is being provided against Whooping Cough, Diphtheria, Polio, Tetanus, severe form of Childhood Tuberculosis, Measles, and Hepatitis B and pneumonia & meningitis caused by Haemophilus influenza type B and also against Japanese Encephalitis and Rotavirus Diarrhea in selected states and districts of the nation.
About Intensified Mission Indradhanush
PM Narendra Modi launched the Intensified Mission Indradhanush (IMI) in October 2017 to further intensify the immunization programme. The government hopes to reach every kid under the age of two, as well as all pregnant women who have been left out of the routine immunization programme. The goal of the special drive was to boost immunization coverage in a few districts and cities, with the goal of reaching 90 percent coverage by December 2018 instead of 2020.
About Intensified Mission Indradhanush 2.0
Intensified Mission Indradhanush 2.0 was launched in December 2019 to ensure reaching the unreached with all available vaccines and to speed coverage of children and pregnant women in the specified blocks as well as districts from 2019 December to 2020 March. It also aims that by 2030, the Sustainable Development Goal of reducing avoidable child deaths will be achieved. Because of the difficult-to-reach and tribal populations, it seeks to immunize 272 districts in 27 states and 652 blocks in Uttar Pradesh and Bihar. Ministry of Panchayati Raj, Ministry of Women and Child Development, Ministry of Youth Affairs, and Ministry of Urban Development have joined to guarantee that vaccine benefits reach the last mile.
About Intensified Mission Indradhanush 3.0
the Intensified Mission Indradhanush (IMI) 3.0 scheme was implemented to cover children and pregnant women who missed routine immunization due to the COVID-19 pandemic.
About Intensified Mission Indradhanush 4.0
Intensified Mission Indradhanush (IMI) 4.0 was launched recently by the Ministry of Health. It will ensure that unvaccinated and partially vaccinated children, as well as pregnant women, receive Routine Immunization (RI) services. Children up to the age of two will be covered under this drive.
Month: Current Affairs - March, 2022
Category: Government Schemes Current Affairs • India Nation & States Current Affairs • States Current Affairs
Topics: Immunization • Intensified Mission Indradhanush • Intensified Mission Indradhanush 3.0 • Mission Indradhanush • Odisha
Latest E-Books