Merger of Amar Jawan Jyoti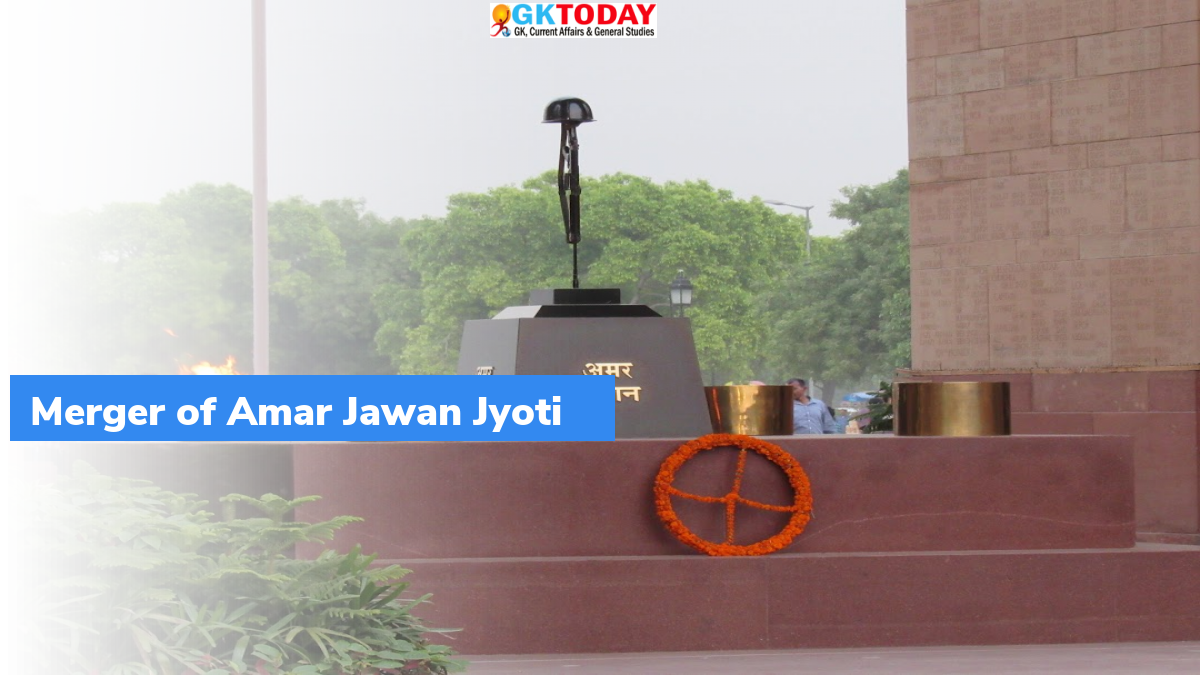 Recently, Central government rejected the contention that Amar Jawan Jyoti has been extinguished.
Key Points
Government further asserted that Amar Jawan Jyoti has been merged with the flame at "National War Memorial" in the vicinity.
They are of the view that, this merger will mark a tribute to the fallen soldiers befitting their sacrifice.
India Gate is a memorial, honouring the fallen heroes of the First World War. Amar Jawan Jyoti was added to it in 1972 because India did not have another memorial.
Why flames were merged?
The Amar Jawan Jyoti was merged with the National War memorial, because it did not have the names of the martyrs. At India Gate, only those names have been inscribed who fought for the British in World War-I and Anglo-Afghan War. Thus, it was a symbol of colonial past.
When was the flame merged?
The older Amar Jawan Jyoti was merged with new Amar Jawan Jyoti at National War Memorial on January 21, 2022.
Amar Jawan Jyoti
Amar Jawan Jyoti is an Indian memorial, which was constructed after the Indo-Pakistani War of 1971 in the honour of the martyred and unknown soldiers of Indian Armed Forces who died during this war. The flame consists of a marble pedestal on which a cenotaph is situated. "Amar Jawan" has been is scripted in gold on all four sides of the cenotaph as well as on top. A L1A1 Self-Loading Rifle also stands on its barrel with a helmet of an Unknown Soldier on top. The pedestal is bound by four urns. On of the urns holds a continuously burning flame.
Where is it located?
The Amar Jawan Jyoti was located at two places:
First one was constructed in December 1971. It was inaugurated by Indira Gandhi in 1972 under India Gate at Rajpath.
Second one was installed under the National War Memorial, in the honour of all known martyrs (post-independence) of Indian Armed Forces. On it, the names of martyrs have been written in 'Golden letters'. It was completed in February 2019 and inaugurated by Narendra Modi on February 25, 2019 by igniting the eternal flame of Jawans "Amar Jawan Jyoti".
Month: Current Affairs - January, 2022
Category: Art & Culture Current Affairs • India Nation & States Current Affairs
Topics: Amar Jawan Jyoti • India Gate • Indian Armed Forces • Merger of Amar Jawan Jyoti • National War Memorial • UPSC
Latest E-Books