KVIC Purchase of Cocoons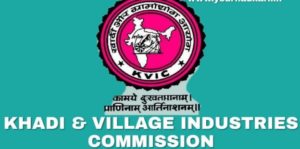 The KVIC purchased the silk cocoons from sericulture farmers in Tamil Nadu in collaboration with Khadi Institutions in the state.
About the Initiative
The KVIC along with the Khadi Institutions in Tamil Nadu purchased about 9,500kg of silk cocoon which is worth more than 40 lakh INR, directly from farmers to aid them in times of the lockdown. Six more KIs are to purchase another 8,000kg of cocoons. The KVIC is to ensure a continuous supply of silk cocoons to the KIs.
Cocoon Cooking
Timely purchase of silk cocoon is important to ensure the successful outcome from cocoon cooking process of sericulture. The reared cocoons are to be steamed within 5 days for silk extraction. Otherwise, the larvae breaks the cocoon while coming out and results in wastage of the entire crop.
KVIC
KVIC or Khadi and Village Industries Commission is a statutory body under the Union Ministry of Micro, Small and Medium Enterprises. It was set up in 1957 in accordance with the KVIC Act of 1956. Its objective is to promote and develop the khadi and village industries in rural India.
Topics: KVIC • Sericulture • Tamil Nadu
Latest E-Books