Kerala tops in Assembly sittings in 2021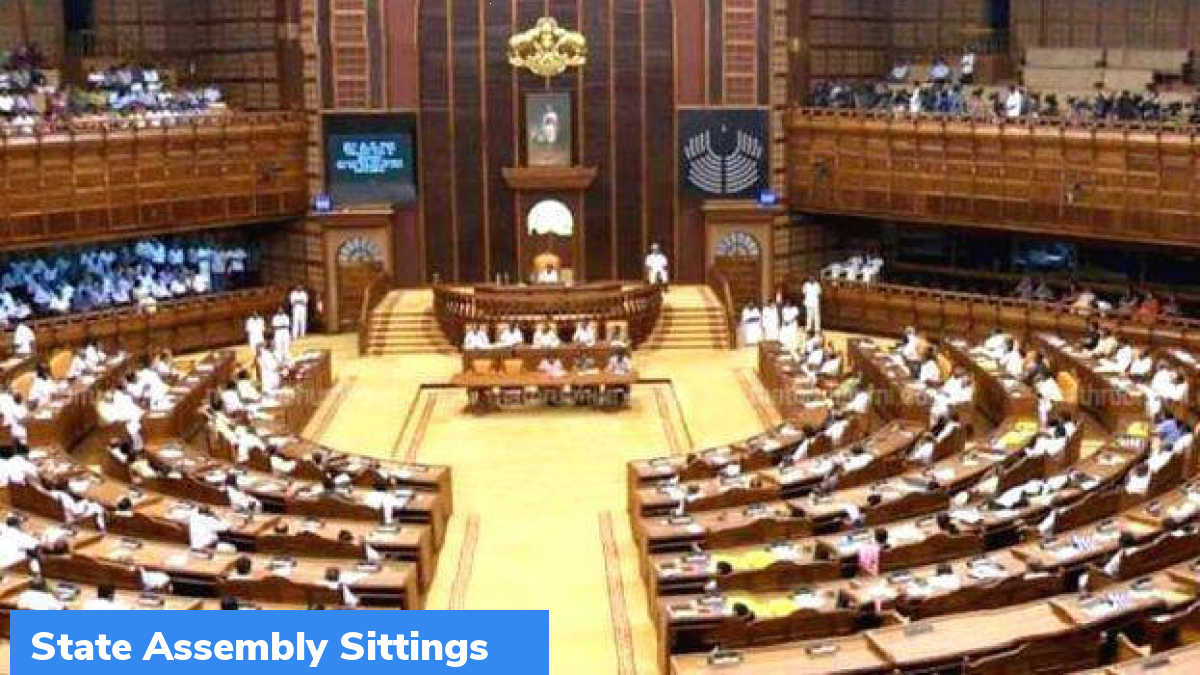 Kerala has been ranked at top slot, in terms of holding State Assembly Session in 2021. In 2020, amid the first wave of covid-19 pandemic, state had slipped to 8th position. There were House sitting for 61 days in Kerala in 2021. The rankings were provided by PRS Legislative Research, in its study on function of State Assembly for 2021.
Important findings of the report include;
During 2016-2019, Kerala remained at top slot, with an average House sitting of 53 days.
Kerala announced 144 orders in 2021, that stands highest in India in 2021.
Kerala is followed by Odisha, with 43 sitting days.
Karnataka is ranked at 3rd place, with 40 sitting days.
Tamil Nadu, with 34 sitting days, has been ranked at 4th
For top three states, average number of sitting days in State legislature is less than the present average of 21 days.
Out of the 28 State Assemblies and 1 legislature in Union Territory, 17 made sittings in less than 20 days. furthermore, Andhra Pradesh, Nagaland, Tripura, Sikkim, and Delhi made sittings in less than 10 days.
Rules for minimum sittings:
The National Commission for Review of Constitution (2000-02), provides that, House of State of Union Territories legislatures like Puducherry, with lower than 70 members shall meet for at least 50 days in a year. On the other hand, Houses like in Tamil Nadu shall meet for at least 90 days. States like Manipur, Punjab, Odisha, and Uttar Pradesh provides for minimum number of sitting days under Rules of Procedure. It prescribes 40 days sittings in Punjab while 90 days in Uttar Pradesh.
Month: Current Affairs - July, 2022
Category: Legal & Constitution Current Affairs
Topics: Assembly Sittings • Assembly Sittings in Kerala • function of State Assembly for 2021 • PRS Legislative Research
Latest E-Books