IRDAI: Health Insurance and Motor Insurance Filing Process Standardised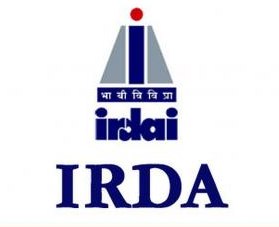 The Insurance Regulatory and Development Authority of India (IRDAI) recently standardised the technical notes for filing health and motor insurance policies.
The IRDAI has lately been taking up several initiatives to standardise the health insurance products in the country. This is mainly being done to reduce the complexities faced by the customers at the time of renewal or buying an insurance policy.
What are the new rules introduced?
The IRDAI has standardised the technical notes to file health and motor insurances. The insurers will now need to submit a technical note detailing the price of his or her insurance product (Insurer is the person who offers the insurance). In other words, the insurer should explain the pricing of every feature of the insurance product. By this, the customers can make an informed and calculative choice. Also, this will ensure uniformity among insurers.
Background
Earlier there were huge price hikes in the health insurance sector because of new feature additions. Now with this new change, the insurance company is answerable to every penny charged over a feature.
What is the issue?
IRDAI recently modified the guidelines on health insurance products. Accordingly, the health insurers were not allowed to modify existing benefits. However, they shall add new benefits to their existing products. This increased the prices of the insurance policies.
Legal Parameters of the new changes
The changes are being introduced under the provisions of Section 34 of Insurance Act, 1938 and Schedule III of IRDAI (Health Insurance) Regulations, 2016.
IRDAI
The IRDAI is the apex body that regulates and develops the insurance industry of India. It was established under the IRDAI Act, 1999. The headquarters of IRDAI is located in Hyderabad, Telangana. The main functions of IRDAI are as follows
It protects the rights of policy holders
It provides the registration certificate to insurance companies in India.
It is also responsible for modification, renewal and cancellation of insurance policies.
It creates guidelines and regulations to protect the interests of policy holders in the country.
Insurance sector in India
The insurance sector in India has witnessed several changes over the years. They are as follows
LIC Act, 1956.
GIC Act, 1972.
IRDAI Act, 1999.
Opening up of the insurance sector to private and foreign players in 2000.
In 2015, the foreign investment in the insurance sector was increased from 26% to 49%.
In 2019-20 Union Budget, 100% FDI (Foreign Direct Investment) in the insurance sector was announced.
Month: Current Affairs - April, 2021
Category: Economy & Banking Current Affairs - 2022
Topics: FDI • Health insurance • Insurance Act 1938 • Insurance Regulatory and Development Authority of India (IRDAI) • IRDAI • IRDAI Guidelines • Union Budget 2019-20
Latest E-Books