India's stance on Ukraine at UNSC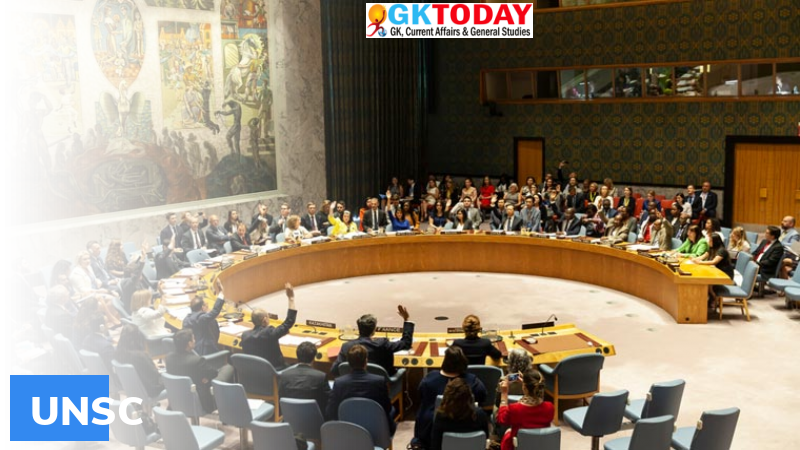 Recently, India remained absent from United Nations Security Council (UNSC) vote on Ukraine.
Key facts
This move of India is widely read as a play to balance its ties with Moscow and Washington.
It was a procedural vote, on whether to discuss the situation in Eastern Europe.
Situation in Eastern Europe
In Eastern Europe, Russia accuses NATO of attempting to expand its membership. On the other hand, U.S. and other NATO countries accuse Russia of amassing troops for invading Ukraine.
Russia-Ukraine issue at UNSC
United States had asked for an open meeting at the UNSC, on Russian military build-up at Ukrainian border. But Russia sought a vote on the decision to go ahead with the open meeting. According to UNSC working methods, 9 votes were required to go ahead for the meeting. 10 countries voted in favour of an open meeting on Ukraine.
What was the result of voting?
Russia lost the vote. It won support only from China. India, Gabon and Kenya remained absent.
India's view
According to India's Permanent Representative at UNSC, T S Tirumurti, India is interested in finding a solution that can led to immediate de-escalation of tensions, by taking into account the security interests of all countries. India's stand is aimed at securing long term peace and stability in the region.
The Russia-Ukraine conflict
It is a major security crisis in Eurasian region, having the potential to escalate into a much broader conflict. The conflict might lead to further deterioration of Russia's relations with Europe and the US. The conflict also has far-reaching consequences on larger dynamic of Asian geopolitics.
Why conflict started?
Ukraine was a part of Russia, before becoming a Soviet republic. Russia and Ukraine share hundreds of years of cultural, familial and linguistic links. With the disintegration of USSR in 1991, Ukraine gained independence. Since then, Ukraine has been trying to shed Russian legacy and improve its relationship with the West. The shared heritage has been exploited for electoral and military purposes. In 2014, Russia annexed Crimea. It was first time a European country annexed territory from other country since the World War II. After the Crimean annexation, Russia and Ukraine signed ceasefire agreements at Minsk. Apart from that, Russia also started a separatist movement in Donbas region of Ukraine, which is home to ethnically Russian people.
Month: Current Affairs - February, 2022
Category: International / World Current Affairs
Topics: Crimean Annexation • India's stance on Ukraine at UNSC • Russia-Ukraine conflict • Russia-Ukrainian War • UN Security Council (UNSC)
Latest E-Books