India's Aid to Afghanistan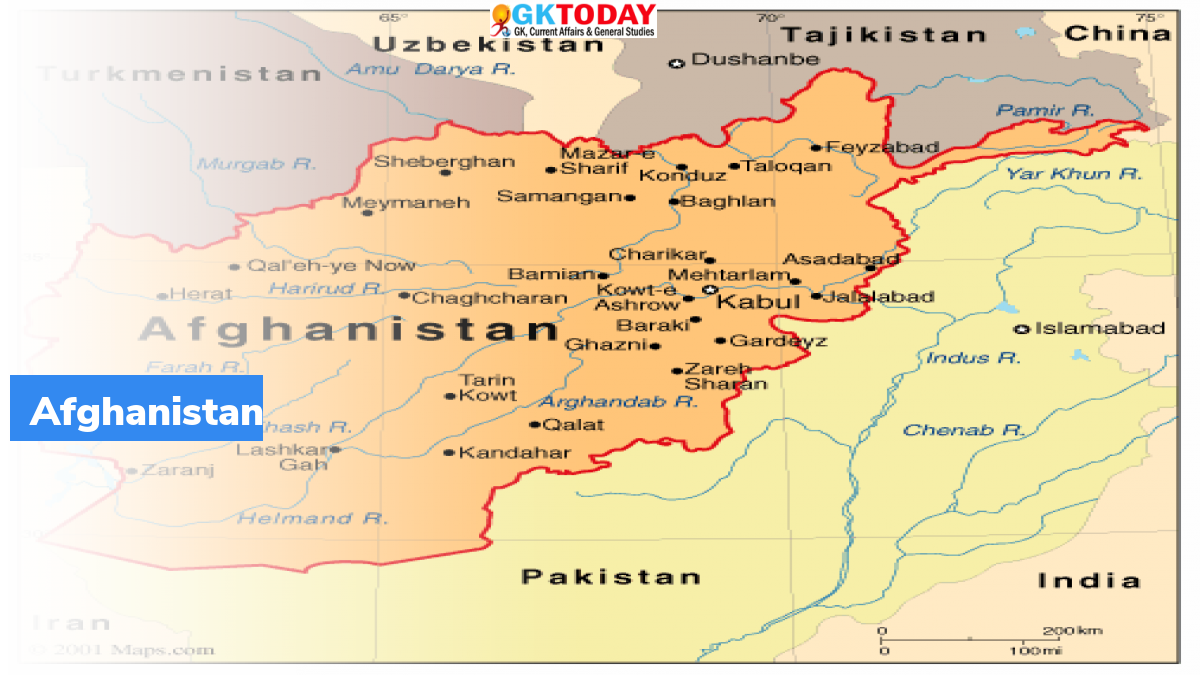 On January 2, 2022 India donated 500,000 doses of Covid-19 vaccines to Afghanistan and will further send another 500,000 doses in coming days as a part of humanitarian aid to Afghanistan.
Key Points
Doses were donated to the Indira Gandhi children's hospital in Kabul.
Vaccines were sent via a flight of Iran's Mahan Air, since there are no direct flights between India and Afghanistan, currently.
India had also sent 1.6 tonnes of life-saving medicines to Kabul hospital, on December 11, 2021.
These medicines were routed through the World Health Organization.
India to provide Wheat
India had also offered to provide 50,000 tonnes of wheat to Afghanistan via land routes in Pakistan. However, it has been held up because of conditions provided by Pakistan. On December 3, Pakistan stated to allow wheat and medicines supply via Wagah land border crossing in Afghan trucks. But modalities have not yet finalised.
Starvation in Afghanistan
As per World Food Programme, around 98% of Afghans are starving in the country, because of a worsening economic crisis, conflict and drought. This figure has increased by 17% since August 2021.
India's Assistance to Afghanistan
India's development programmes in Afghanistan are based on five pillars:
Large infrastructure projects
Human resource development and capacity building
Humanitarian assistance
High-impact community development projects
Enhancing trade and investment through air and land connectivity
India has signed an agreement to build the Shahtoot dam. The dam would provide safe drinking water to 2 million residents in Kabul city. It has been built on 202 km Pul-e-Khumri transmission line, through which India provides power to Kabul city.
India has committed USD 3 billion for rebuilding and reconstruction of Afghanistan, since 2001.
India also helped in redevelopment of Parliament in Afghanistan.
India-Afghanistan Relations
Relations between the people of Afghanistan and India dates back Indus Valley Civilisation. The Mauryan brought Buddhism from India and controlled southern part of Hindu Kush. Afghanistan has been influenced by Buddhist, Hindu and Zoroastrian cultures, before Islam arrived in 7th century. Both the countries see imprint of bilateral timeless relationship through Buddhist symbols of Aynak & Bamyan in Afghanistan as well as through majestic monuments in Delhi & in Indian cultures, arts, languages, foods, literatures, and festivals.
Month: Current Affairs - January, 2022
Category: International / World Current Affairs
Topics: Afghanistan humanitarian crisis. • Humanitarian aid • India-Afghanistan • India's Aid to Afghanistan • Taliban in Afghanistan
Latest E-Books