Indian Coast Guard can now legally search & seize vessels in EEZ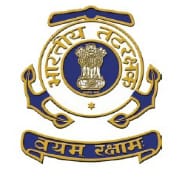 Union Ministry of Defence has authorized every member of Coast Guard under Coast Guard Act 1978, to visit, board, search and seize any suspicious vessel and arrest people for offences within Exclusive Economic Zone (EEZ) and continental shelf of country. The permission also includes seizing of any artificial island/ any floating or moored object/ any underwater object including any maritime property involved or suspected to be used in the commission of any offence. Therefore, empowering Indian Coast Guard will now enhance coastal security.
Background
Just to board and search suspicious vessels, the Indian Coast Guard (maritime security force of country) have been seeking more powers under The Territorial Waters, Continental Shelf, Exclusive Economic Zone and Other Maritime Zones Act, 1976, since 2009.
Before this notification, the maritime security agency did not have the power to board any vessel that passes through India's EEZ. The Coast Guard then used provisions of Customs Act and Narcotic Drugs and Psychotropic Substances Act and other relevant acts to board and seize vessels in EEZ. However, it did not have necessary legal backing and many cases would fall flat in court.
There was also a legal loophole using which the vessel companies could sue Coast Guard for detaining ships without any authorisation. Moreover, if Coast Guard officials would seize drugs, detain offenders and hand them over to agencies such as local police, Narcotics Control Bureau (NCB) and Directorate of Revenue Intelligence (DRI). The vessels would be handed over to port authorities.
About Indian Coast Guard (ICG)
It is an independent Armed force of India that was formally established by Coast Guard Act, 1978 of Parliament. It protects India's maritime interests and enforces maritime law, with jurisdiction over territorial waters of India, including its contiguous zone and exclusive economic zone (EEZ). It operates under the Ministry of Defence and works in close cooperation with Indian Navy, Department of Revenue (Customs), Department of Fisheries, and Central and State police forces.
Month: Current Affairs - December, 2019
Category: Defence Current Affairs
Topics: Customs Act 1962 • Exclusive Economic Zone • Indian Coast Guard • Indian Navy • maritime security • Ministry of Defence • Narcotic Drugs and Psychotropic Substances Act
Latest E-Books