India ranks 148 in 2017 UN Women in Politics Map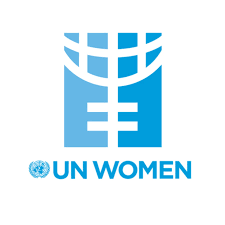 In recently released 2017 Women in Politics Map report, India was ranked low at 148th position in representation of women in executive government. It was released by the Inter-Parliamentary Union (IPU) and UN Women.
The report was launched on sidelines of 61st Commission on Status of Women, the largest inter-governmental forum on women's rights and gender equality. The theme for this year event is on women's economic empowerment in the changing world of work.
Key highlights of the report
Globally, the number of women in executive government and in Parliament has stagnated, with only marginal improvements since 2015.
Top 10 countries with highest women in parliament: Rwanda, Bolivia, Cuba, Iceland, Nicaragua, Sweden, Senegal, Mexico, Finland and South Africa.
Region wise facts: In Europe, the total percentage stood at 22.5%. In Nordic countries the number of female ministers fell by more than six per cent to 43.5%.
Women's representation in the Americas made the most significant gains. Women's participation in parliaments rose to 25% from 22.4% in 2015. But the region saw a drop in Heads of State.
In Africa, female ministers saw a decline in numbers, after years of steady growth. About 19.7% of the region's ministerial posts are held by women.
In Asia, women hold 11% of ministerial posts. Indonesia tops in the region with 25.7% women representatives in the government.
Among the Arab States, 9.7% of senior executive posts are held by women. Tunisia and United Arab Emirates top in region with 23.1% and 26.7%, respectively.
India related facts: Women make up 11.8% of the Lok Sabha i.e. 64 were elected to the 542-member house and 11% of the Rajya Sabha with 27 of the 245 members. India ranked 88 in the number of women ministers with five or 18.5% in the cabinet. 
Comment
This report shows that progress in gender equality remains slow in all structures of power and types of decision-making. Power is still firmly in men's hands. Equal representation for women in par with men in positions of power is a fundamental precondition for truly effective and accountable democracy.
Month: Current Affairs - March, 2017
Category: Reports & Indexes Current Affairs
Topics: Gender equality • Inter-Parliamentary Union • International • National • UN Women • Women Related Issues
Latest E-Books