India ranks 110th on Sustainable Development index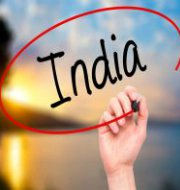 India has been ranked a low 110th out of 149 countries on Sustainable Development index (SDI).
The SDI assesses countries where they stand with regard to achieving the Sustainable Development Goals (SDGs) also their progress and ensuring accountability.
Key Facts
Top 10 Countries: Sweden (1st), Denmark (2nd), Norway (3rd), Finland (4th), Switzerland (5th), Germany (6th), Austria (7th), Netherlands (8th), Iceland (9th) and United Kingdom (10th).
Bottom 5 Countries: Chad (145th), Niger (146th), Congo (147th), Liberia (148th) and Central African Republic (149th).
India's neighbours: Pakistan (115th), Myanmar (117th), Bangladesh (118th) and Afghanistan (139th).
BIRCS: Russia (47th), China (76th) and India (110th).
The countries closest to fulfilling the SDGs are not the biggest economies but comparably small, developed countries.
Poor and developing countries score lowest on the SDG Index as they have little resources at their disposal.
Organisation for Economic Co-operation and Development (OECD) countries struggle to meet the goals on climate change, inequality, sustainable consumption and ecosystems.
Developing countries face major difficulties in providing basic social services and infrastructure access to their populations.
For Latin America and the Caribbean countries face challenge of high levels of inequality among the most pressing issues.
East and South Asia outperform many other developing regions but unmet challenges mostly persist in health and education.
Sub-Saharan Africa which is the world's poorest region faces major challenges across almost all SDGs, with extreme poverty, hunger and health as major areas.
About Sustainable Development index (SDI)
The SDI seeks to help countries identify gaps that must be closed in order to achieve SDGS by 2030 and to identify priorities for early action.
The new index was launched by Sustainable Development Solutions Network (SDSN) and the Bertelsmann Stiftung.
Methodology: SDI ranks countries based on their performance across the 17 global SDGs. The index helps countries to identify priorities for early actions.
About Sustainable Development Goals (SDGs)
SDGs are 17 global non-binding goals featuring 169 targets to be implemented from 2015 to 2030. These goals and targets are a set of ambitious objectives across the three dimensions of sustainable development viz. economic development, social inclusion and environmental sustainability, underpinned by good governance.
Month: Current Affairs - July, 2016
Category: Reports & Indexes Current Affairs
Topics: Business • Economy • National • Sustaiable • Sustainable Development • Sustainable Development Goals • Sustainable Development index
Latest E-Books