India joins the Global Antimicrobial Resistance Research and Development Hub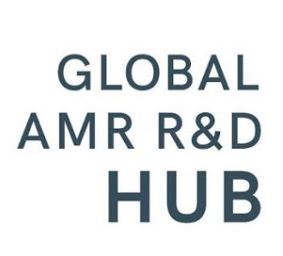 The Department of Biotechnology, Ministry of Science & Technology has announced the membership of India into Global Antimicrobial Resistance (AMR) Research and Development (R&D) Hub.
Antimicrobial Resistance
Antimicrobial Resistance is the ability of a microbe to resist the effects of medication that once could successfully treat the microbe.
The emergence and spread of antimicrobial resistance are continuing unabated around the world. Due to the important and interdependent human, animal, and environmental dimensions of antimicrobial resistance, it is necessary to explore issues of antimicrobial resistance through the lens of One Health approach. The Global AMR R&D Hub provides a platform to achieve this objective through a collaborative approach.
Global Antimicrobial Resistance Research and Development Hub
Following a call from G20 Leaders in 2017, the Global AMR R&D Hub was launched in May 2018 in the margins of the 71stsession of the World Health Assembly.
The Global Antimicrobial Resistance Research and Development Hub is a global partnership of 16 countries, the European Commission, two philanthropic foundations and four international organisations (as observers) to address challenges and improve coordination and collaboration in global AMR R&D.
It supports global priority setting and evidence-based decision-making on the allocation of resources for AMR R&D through the identification of gaps, overlaps and potential for cross-sectoral collaboration and leveraging in AMR R&D.
The Global AMR R&D Hub is supported through a Secretariat, established in Berlin and is financed through grants from the German Federal Ministry of Education and Research and the Federal Ministry of Health for now.
The Hub allows partners to devote and pool expertise to accelerate global action against antimicrobial resistance.
India's Membership
By partnering with the Global AMR R&D Hub, India will work with all partners to leverage their existing capabilities, resources and collectively focus on new R&D intervention to address drug-resistant infections.
Topics: AMR • Antimicrobial • Antimicrobial resistance • Antimicrobial Resistance in Australia • Evolutionary biology • Global Antibiotic Research and Development Partnership • Health • Pharmaceuticals policy • Veterinary medicine • World Health Assembly
Latest E-Books