India to host Army Scouts Masters Contest for First Time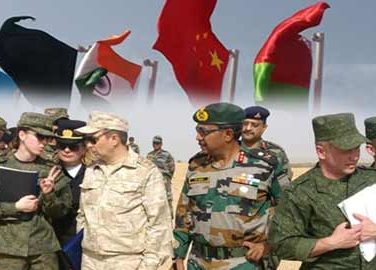 India for the first time will host the 'Army scouts masters competition'. The event is scheduled to be held between end of July to mid-August 2019, in Jaisalmer City, Rajasthan.
Key Highlights
About: The Army Scouts Masters Competition is a part of International Army Games steered by Russia. This is the 5th edition of International Army games. India will be a co-host of Army International Scout Masters Competition 2019, which marks first such edition in international competition in which a country is a host as well as a participant.
Objective: It is designed to forge strong ties with friendly foreign countries and to promote peaceful co-existence, collaboration, cooperation, team spirit, tranquility and development between contestants and at the same time facilitating sharing of best practices, hardware and technology.
Purpose: Army Scout Masters Competition gives the participant countries an opportunity, and medium to learn from each other, co-operate and carry back best practices. It seeks to enhance international military to military and technical co-operation between participating states.
Organiser: The event will be conducted under Indian Army and will be organised by Indian Army's 'Konark Corps' at Jaisalmer Military Station.
Participants: There are twenty-seven representatives from various countries. Besides India, namely Russia, Kazakhstan, Armenia, Belarus, Uzbekistan, Sudan, Zimbabwe, and China will be participating. Few teams from eight countries (including Russia and China) have already arrived in Jaisalmer for coordination conference.
Format: It is going to be held in five stages. The stages are designed such that it will test navigation skills, teamwork amongst participating teams, marksmanship, and endurance under an international panel comprising of experts judges, and arbiters.
Involves: It involves simulated battle scenarios such as: driving infantry, setting up ambushes, combat vehicles, infiltrating behind enemy lines, surviving chemical and nuclear-effected environments, and ex-filtrate from enemy territory.
The event will provide a platform for major military equipment such as Mi-17s, Advanced Light Helicopters, BMP infantry combat vehicles and Unmanned Aerial Vehicles (UAV).
About International Army Games
Background: Since 2015, Russia has been holding International Army Games. From past four consecutive years International scout competitions were taking place at Koltsovo training ground in Novosibirsk Region. It is conducted under established format of competition amongst Scouts.
Format: Around 30 countries participate in competition. They battle out in dozens of competitions spread over a fortnight (about two weeks) to prove which has best military in the world. Participant countries send in their troops in sports version of warfare on land, air, and sea. It includes tank biathlon and fighter planes maneuvering contest.
India's Partcipation: Since its inception, India has been participating in Army Games. In July 2018, Indian Army participated in two competitions namely Tank Biathlon and Elbrus Ring (which is mountain warfare combat patrol competition) of International Army games held in Russia.
Month: Current Affairs - May, 2019
Category: Defence Current Affairs
Topics: Army International Scout Masters Competition 2019 • Army scouts masters competition • India Defence Ties • International Army Games • Jaisalmer City • Jaisalmer Military Station • Koltsovo Training Ground • Konark Corps • Novosibirsk Region • Rajasthan • Tank Biathlon and Elbrus Ring
Latest E-Books