Government releases draft guidelines for ads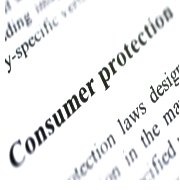 The Consumer Affairs Ministry has come out with a comprehensive set of draft guidelines on advertising.  The guideline says, disclaimers in small font and which are not factual will be treated as misleading ads. The code has been drafted by the Central Consumer Protection Authority (CCPA) under the Consumer Protection Act, 2019. It is aimed at curbing unfair trade. It holds manufacturers, service providers, and advertising agencies accountable for any misleading claims.
Key provisions
Disclaimers should be easily noticeable and understandable to an ordinary consumer.
Disclaimer should be clearly visible to a normally-sighted person from a reasonable distance and at a reasonable speed.
Disclaimers should be in "same language", the font should be in the "same font" as the claim of the advertisement.
The disclaimer should be displayed in sync with the Voice over, when claims are presented in voice over.
A disclaimer should not attempt to hide material information such as claim, because absence of claims will make the advertisement deceptive or conceal its commercial intent.
A disclaimer should not attempt to correct a misleading claim made in an advertisement, it added.
It specifies an advertisement should not describe a product or service as free or without charge.
Consumer Protection Act, 2019
It is a law to protect the interests of the consumers.  It saves the rights of consumers by establishing authorities for timely and effective administration and settlement of disputes.
Month: Current Affairs - September, 2020
Topics: Consumer Protection Act • Consumer Protection Act 2019 • guidelines for ads
Latest E-Books