Garvi Gujarat Tourist Train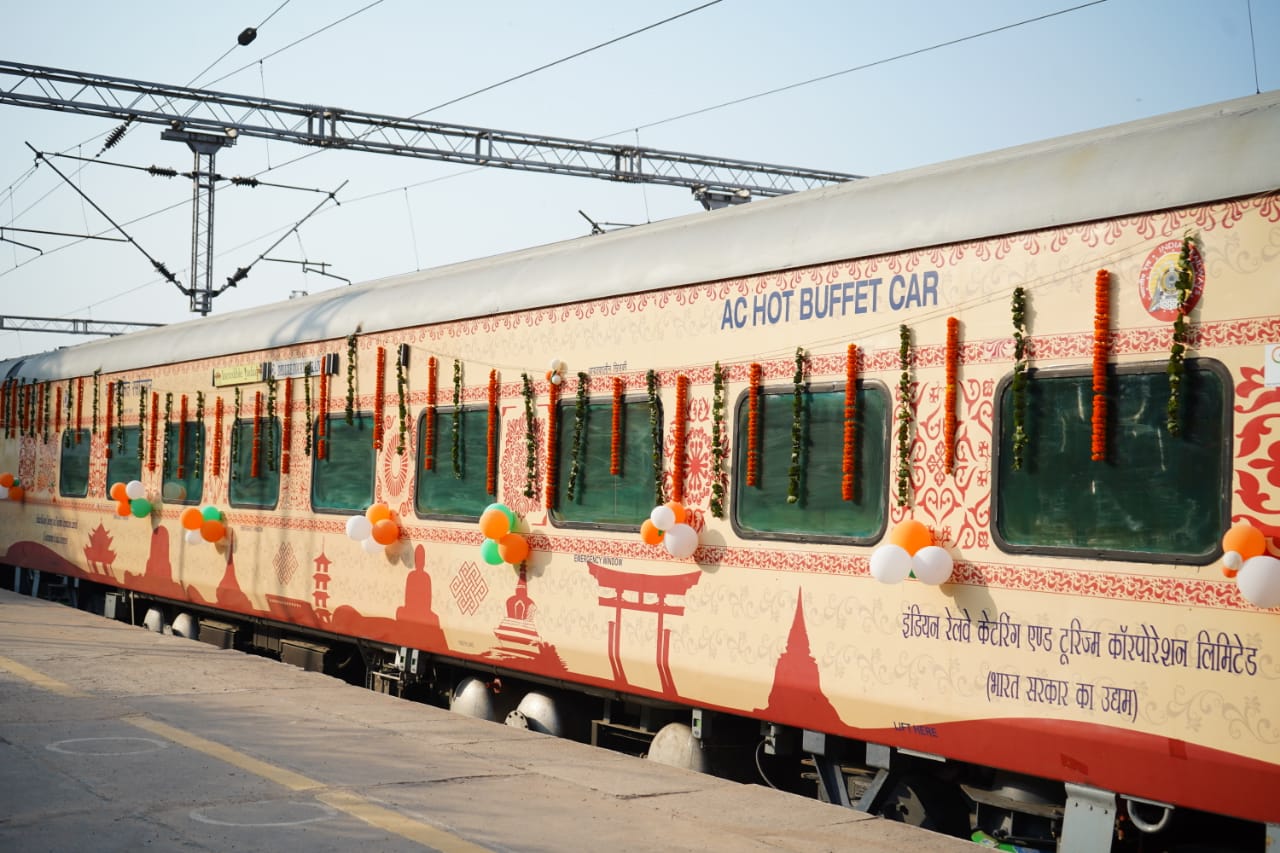 Indian Railways has launched the Garvi Gujarat Tourist Train under the Ek Shreshtha Bharat scheme. The train is a Bharat Gaurav Delux AC Train with fully air-conditioned coaches, operated by the IRCTC, and can accommodate 156 tourists. The 8-day journey begins from the Safdarjung station in Delhi and will cover a distance of 3,500km, showcasing Gujarat's rich heritage and cultural diversity. This is the 17th Bharat Gaurav circuit, and it centers around the life of Indian freedom fighter Sardar Vallabh Bhai Patel.
The Route and Destinations
The Garvi Gujarat Tourist Train will cover various tourist attractions in Gujarat, starting from Ahmedabad and then proceeding to Vadodara, Palitana, Sasan Gir, Somnath, Dwarka, and then returning to Ahmedabad. The train will stop at the following destinations:
Statue of Unity
The Statue of Unity, located in Kevadia, Gujarat, is the world's tallest statue, standing at a height of 182 meters. It is a tribute to Sardar Vallabh Bhai Patel, the first deputy Prime Minister of India, and also known as the Iron Man of India.
Champaner Archaeological Park
Champaner Archaeological Park is a UNESCO World Heritage site located in Champaner-Pavagadh, Gujarat. It is home to the ruins of an ancient fort, a mosque, and various other structures, including palaces and tombs.
Somnath
Somnath is a small town in Gujarat, famous for the Somnath temple, one of the twelve Jyotirlingas of Lord Shiva. The temple is a significant pilgrimage site for Hindus and is believed to be one of the oldest temples in India.
Dwarka
Dwarka is a city located on the banks of the Gomti River in Gujarat. It is home to the Dwarkadhish Temple, which is dedicated to Lord Krishna and is believed to have been built more than 2,000 years ago.
Nageshwar Jyotirling
Nageshwar Jyotirling is a temple dedicated to Lord Shiva and is located near Dwarka. It is one of the twelve Jyotirlingas of Lord Shiva and is believed to be one of the most sacred places in India.
Beyt Dwarka
Beyt Dwarka is an island located off the coast of Gujarat and is believed to be the place where Lord Krishna lived with his family. The island is home to various temples and is a popular pilgrimage site for Hindus.
Sabarmati Ashram
Sabarmati Ashram is located in Ahmedabad, Gujarat, and is one of the most important historical sites in India. It was the home of Mahatma Gandhi and was the center of his non-violent struggle for India's independence.
Category: Economy & Banking Current Affairs - 2022
Latest E-Books