Finance Minister announces Stimulus Package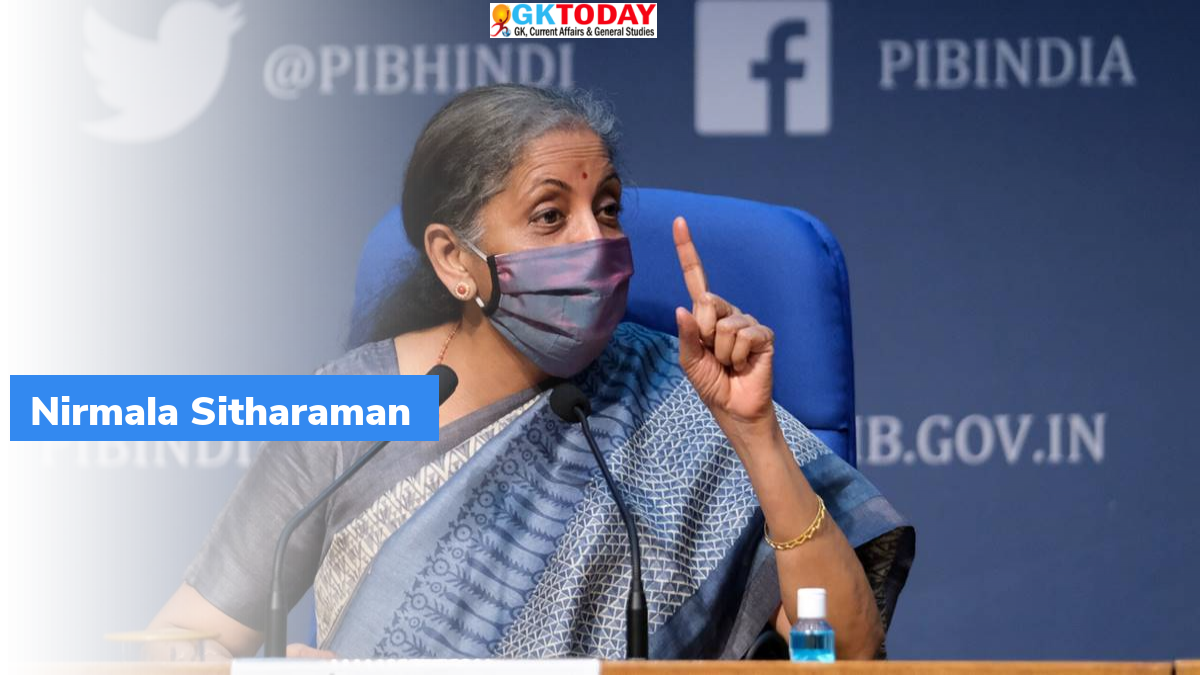 Finance Minister Nirmala Sitharaman announce Rs 6.28 lakh crore stimulus package on June 28, 2021 with the aim of boosting Covid-affected sectors following the eight measures proposed by Ministry of Finance.
Eight key announcements
1. Expansion of healthcare infrastructure
Credit guarantee scheme and an amount of Rs 23,220 crore was earmarked to expands medical infrastructure for one year. Funding aims to increase the number of ICU beds and enhance availability of equipment & liquid medical oxygen (LMO). It will emphasise on preparedness of healthcare infrastructure in terms of child and paediatric care.
2. Free visas, loan for travel agencies
As issuance of visa resumes, first five lakh tourist visas will be issued free of cost. This visa incentive will cost government around Rs 100 crore. She also announced loan guarantee scheme for tourism sector because it has been one among worst-hit sectors by covid-19 pandemic. Under the scheme, loan will be given with 100 per cent guarantee of up to Rs 10 lakh for travel agencies and Rs 1 lakh for regional tourist guides.
3. Rs 1.1 lakh crore loan guarantee scheme
A Rs 1.1 lakh crore loan guarantee scheme was announced for Covid-affected sectors. Out of Rs 1.1 lakh crore, Rs 50,000 crore will be provided to health sector. It will benefit 25 lakh beneficiaries as they will be able to borrow up to Rs 1.25 lakh through micro-finance institutions (MFIs). Both public and private hospitals can avail a maximum of Rs 100 crore with a guarantee duration of three years.
4. ECLGS cap raised by Rs 1.5 lakh crore
Cap of Emergency Credit Line Guarantee Scheme (ECLGS) was increased from Rs 3 lakh crore to Rs 4.5 lakh crore. ECLGS scheme was announced as part of Aatmanirbhar Bharat package in 2020.
5. Rs 33,000 crore for NEIA
Ministry of finance announced a corpus that will enable National Export Insurance Account (NEIA) to underwrite an additional Rs 33,000 crore of project exports over five years. NEIA facilitates cover for buyer's credit to project exporters and borrowers having lesser creditworthiness, through EXIM Bank.
6. Extension of Aatmanirbhar Bharat Rozgar Yojana
Aatmanirbhar Bharat Rozgar Yojana was extended from June 30, 2021 till March 31, 2022. This wage subsidy scheme was announced with the aim of incentivizing employers through EPFO to generate fresh employment.
7. PPP projects, DISCOMs, BharatNet
New process is being adopted for speedy clearance of public-private partnership projects. Rs 3.03 lakh crore was allocated to revamp DISCOMs.  Additional Rs 19,041 crore was allocated to BharatNet to improve broadband connectivity to villages.
8. Fertiliser subsidy, PMGKAY
Nutrient Based Subsidy (NBS) for fertilizers was increased to Rs 42,275 crore. Additional Rs 14,775 crore will be given to stakeholders, for DAP (Di-ammonium Phosphate) and NPK-based complex fertilisers.
Month: Current Affairs - June, 2021
Category: Economy & Banking Current Affairs - 2022
Topics: Aatmanirbhar Bharat • Aatmanirbhar Bharat package • Aatmanirbhar Bharat Rozgar Yojana • loan guarantee scheme • National Export Insurance Account (NEIA) • Union Finance Minister Nirmala Sitharaman
Latest E-Books