East Timor to become 11th member of ASEAN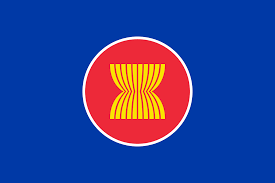 The AEAN members agreed in principle to admit East Timor as the 11th member of the bloc.
What is ASEAN?
The Association of Southeast Asian Nations (ASEAN) is a regional bloc founded on August 8, 1967 in Bangkok, Thailand. Its member states are Brunei, Cambodia, Indonesia, Laos, Malaysia, Myanmar, the Philippines, Singapore, Thailand, and Vietnam. East Timor was added as a new member of this regional grouping.
About East Timor
Timor Leste or East Timor is a half-island nation in the eastern Lesser Sunda Islands. It is situated at the southern extreme of the Malay Archipelago. It occupies the eastern half of the Island of Timor. It is bounded by the Timor Sea to the southeast, the Wetar Strait to the north, the Ombai Strait to the northwest and the western Timor (part of Indonesian territory) to southwest.
East Timor that was previously part of Indonesian territory. Indonesia occupied the island nation in 1976. Hundreds of thousands have died on the island while resisting the annexation of Indonesia. Due to the global pressure, the Indonesian government authorized a referendum in 1999 to determine future of East Timor. In the UN-supervised referendum, the country voted to secede from Indonesia. It was recognized by the United Nations in 2002. This makes it the youngest democracy in Asia.
East Timor and ASEAN
East Timor started applying for ASEAN membership in 2011. The ASEAN decided to admit the island nation as its 11th member more than a decade after Timor-Leste requested membership. This decision was made at Cambodia's capital, Phnom Penh, where the 40th and 41st ASEAN and related summits officially began recently. East Timor was granted observer status at ASEAN meetings, including summit plenaries, until it is formally inducted into the regional bloc.
Month: Current Affairs – November, 2022
Category: International / World Current Affairs
Topics: ASEAN • ASEAN Countries • Association of Southeast Asian Nations • East Timor • Enlargement of the Association of Southeast Asian Nations • Indonesia
Latest E-Books