Davis Cup 2021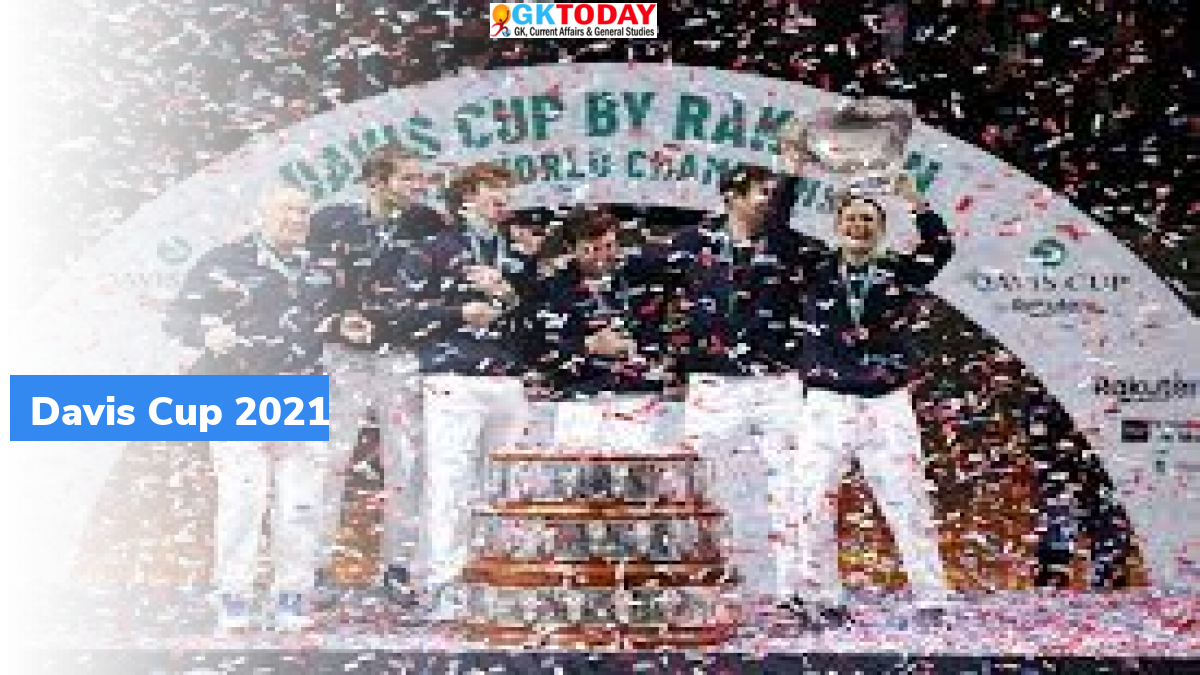 The Davis Cup 2021 was won by Russian Tennis Federation. The Davis Cup finals was held between Daniil Medvedev and Andrey Rublev of Russia. And Daniit Medvedev won the match bringing victory to the Russian Tennis Federation. Andrey Rublev was named the Most Valuable Player.
About Davis Cup
The Davis Cup is also called the World Cup of Tennis. It is an international team event in men's tennis. The women's equivalent of Davis Cup is Billie Jean King Cup.
It is conducted by the International Tennis Federation.
It was first held in 1900 as a challenge between US and Britain. By 2016, there were 135 countries participating in the competition.
The most successful countries of Davis cup are USA, Australia, New Zealand. USA has so far won the Davis Title 32 times, Australia has won for 28 times.
Davis Cup: Knock Out Format
It Is a single elimination tournament. That is, the loser of each match is immediately eliminated from the tournament. The other type of tournament held is called Playoff. In playoff, the top competitors determine the league champion. The most common type is the "regular season". It is also called Group Tournament. Here, the teams are divided into groups and each group plays a specific number of games against their opponent.
International Tennis Federation
The Davis Cup is conducted by the International Tennis Federation. The ITF is the governing body of beach tennis, wheel chair tennis and world tennis. It partners with the Association of Tennis Professionals (ATP) and Women's Tennis Association (WTA) to govern professional tennis.
The ITF organizes Davis cup (of men), Bill Jean King Cup (of women), Grand Slam, Hopman Cup.
The ITF also conducts the world tennis and wheel chair tennis at the Paralympic games and Summer Olympic games on behalf of the International Olympic Committee.
Hard Courts
The Davis Cup is held in hard courts. The other types are grass courts, clay courts and artificial grass courts. The Grass court is the signature court of Wimbledon. The grass surface is quick and the ball bounces in this court is low. The Clay courts are made of stone, crushed shale and brick. The clay surfaces slow down the ball. It produces a slow and high bounces. Hard courts are made of rigid materials with acrylic surface layer. This surface is very popular. The US Open is played in these courts. In artificial grass courts, the ball moves quickly.
Month: Current Affairs - December, 2021
Category: Sports Current Affairs
Topics: Daniil Medvedev • Davis Cup • International Tennis Federation • Tennis
Latest E-Books