Current Affairs – November 23, 2020 [Today's News Headlines]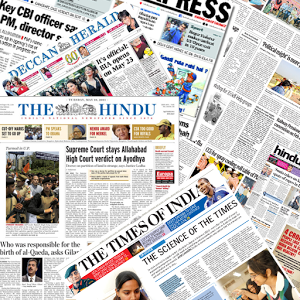 Here are Today's News Headlines for November 23, 2020
India
PM lays foundation stone of rural drinking water supply projects in Uttar Pradesh
Prime Minister Narendra Modi laid the foundation stone of rural drinking water supply projects in Mirzapur and Sonbhadra districts of Uttar Pradesh via video conferencing.
NGT to States/UTs: Designate nodal agency for protection of water bodies
The National Green Tribunal has directed all states and Union Territories (UTs) to designate a nodal agency to protect water bodies. The notification comes as adequate steps for protection of water bodies have not been taken.
SITMEX-20: India, Thailand and Singapore trilateral Naval exercise held
India, Thailand and Singapore trilateral Naval exercise SITMEX-20 was organised in the Andaman Sea on November 21-22, 2020.
SIMBEX-20: India-Singapore Naval Exercise on Nov 23-25
India and Singapore are to hold bilateral Naval exercise in Andaman Sea. The SIMBEX is being conducted annually since 1994.
Gau Cabinet: First Meeting held
The first meeting of the 'gau cabinet' (cow cabinet) in Madhya Pradesh began on November 22, 2020. The aim of the meeting was to bolster the economy based on cow and its progeny and make the state self-reliant.
CCIM issues notification to streamline PG Ayurveda Education
Central Council of Indian Medicine (CCIM), has issued a notification to streamline some of the provisions of the regulations concerning Post Graduate Ayurveda Education. It is a statutory body that regulates the Indian Medical systems of Ayurveda, Siddha, Sowa-Rigpa and Unani Medicine.
Major Gen (retd) R N Chibber, dies at 86
Major Gen (retd) R N Chibber, a veteran of 1962, 1965 and 1971 wars, died in Jammu on November 22, 2020 at the age of 86. He was awarded Vishisht Seva Medal (VSM) for his distinguished service.
Economy & Corporate
RBI becomes the world's 1st central bank to reach 1 mn followers on Twitter
The Reserve Bank of India has become the first central bank with one million Twitter followers. This way RBI is ahead of the US Federal Reserve (6.67 lakh) and European Central Bank (5.91 lakh).
A report of the Internal Working Group of the Reserve Bank of India (RBI) was set up in June 2020 under Mohanty. The panel has recommended allowing bank promoters to hold 26% over a period of 15 years from the current 15%.
National Pharmacy Week (NPW) celebrated from Nov 16 to 22
The Indian Pharmaceutical Association (IPA) celebrated the National Pharmacy Week (NPW) from November 16 to 22, 2020. Theme: "Pharmacists: Frontline Health Professionals".
World
Global Conference on Criminal Finances and Cryptocurrencies organised
The virtual 4th Global Conference on Criminal Finances and Cryptocurrencies was organised by the Interpol, Europol and the Basel Institute on Governance. The conference stressed on the recommendations on capacity building measures and on ways to probe virtual assets and establishing clear regulatory framework to prevent money laundering.
United Nations Population Award announced
Bhutan's Queen Mother Gyalyum Sangay Choden Wangchuck has been awarded the United Nations Population Award. The award has been presented to her in the individual category for 2020 for her work on sexual health and ending gender violence.
Sports
Athletics Federation of India's High-Performance Director quits
Athletics Federation of India's High-Performance Director Volker Herrmannhas quit from his post. His contract was extended by the Sports Ministry till the end of 2024 Olympics,
Month: Current Affairs - November, 2020
Category: Today's News Headlines
Topics: Current Affairs: News Headlines • Headlines • Latest News Headlines • News Headlines • November 23 • Top Headlines
Latest E-Books