Current Affairs – January 10, 2021 [Today's News Headlines]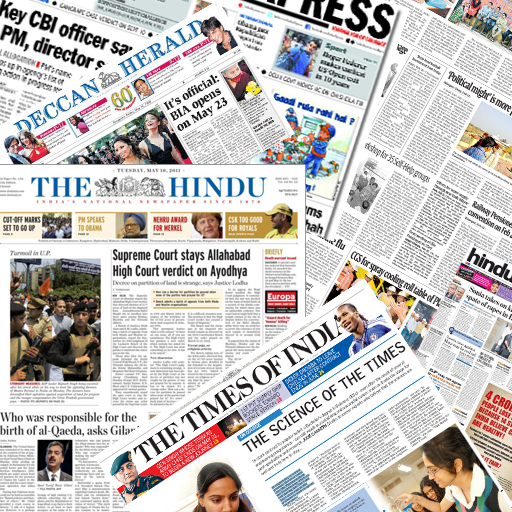 Here are Today's News Headlines by GK Today for January 10, 2021
India
COVID-19 vaccination process to start from Jan 16: Health Ministry
The COVID-19 vaccination drive in India will begin on January 16, with priority being given to an estimated three crore healthcare workers and frontline workers, the Health Ministry said on January 9, 2021. This would be followed by the voluntary vaccination of people above 50 and those below 50 with co-morbidities, numbering around 27 crores. The announcement followed a meeting chaired by Prime Minister Narendra Modi to review the status of the pandemic in the country along with the preparedness of the States and the Union Territories for the vaccination programme. The Drugs Controller General of India (DGCI) had granted Emergency Use Authorisation to two vaccines — Covishield and Covaxin.
Pravasi Bharatiya Divas Convention held in virtual format
The Pravasi Bharatiya Divas (PBD) convention was organised on January 9, 2021. It was by inaugurated Prime Minister Narendra Modi through virtual mode. President of Suriname Chandrika Persad Santokhi was the Chief Guest of the convention. The theme of PBD 2021 is "Contributing to Aatmanirbhar Bharat".
Suriname President among 30 Pravasi Bharatiya Samman awardees
Suriname President Chandrika Persad Santokhi, Curacao Prime Minister Eugene Rhuggenaath and New Zealand minister Priyanca Radhakrishnan were among 30 NRIs, and Indian-origin people and organisations who were conferred the Pravasi Bharatiya Samman Award on January 9, 2021. President Ram Nath Kovind presented the awards at a virtual event on the third and final day of the Pravasi Bharatiya Divas celebrations.
High Level Committee for 125th birth anniversary of Subhas Chandra Bose set up
A High-Level Committee, headed by the Prime Minister Narendra Modi, has been constituted to commemorate the 125th birth anniversary of Netaji Subhas Chandra Bose. It will decide on the activities for a one-year long commemoration, beginning 23rd January 2021. The Members of the Committee include distinguished citizens, historians, authors, experts, family members of Netaji Subhas Chandra Bose, as well as eminent persons associated with Azad Hind Fauj.
India's 'Institutions of Eminence' can now set up campuses in foreign countries
Indian universities and colleges with the Institutions of Eminence (IOEs) tag, which include several IITs, will now be able to set up campuses in foreign countries with the University Grants Commission (UGC) issuing fresh guidelines on the same. They will, however, require approval from as many as three ministries — education, home and external affairs — before they can venture out. The Education Ministry had launched the IoE scheme in 2018 as per which 20 institutions were to be selected — 10 public and 10 private ones — that would enjoy complete academic and administrative autonomy.
MP's anti-conversion ordinance gets governor's nod, becomes law
Madhya Pradesh Governor Anandiben Patel on January 9, 2021 gave assent to an ordinance which penalizes religious conversions through fraudulent means including those for the sake of marriage. The Madhya Pradesh Freedom of Religion Ordinance, 2020, provides for ten years in jail in some cases.
Madhavsinh Solanki, former External Affairs Minister and Gujarat CM, dies
Congress veteran Madhavsinh Solanki, who served as chief minister of Gujarat in 1976-77, 1980-85 and 1989-90, died in Gandhinagar on January 9, 2021 at the age of 93. He had also served as External Affairs Minister from June 1991 to March 1992.
Jose K. Mani of Kerala Congress (M) resigns from Rajya Sabha
Kerala Congress (M) chairman Jose K. Mani has resigned from the Rajya Sabha. His party is a constituent of the ruling Left Democratic Front (LDF) in Kerala.
Economy & Corporate
Japan extends fresh loan to India to combat socio-economic impacts of Covid
Japan on January 8, 2021 decided to assist India by providing a loan of up to 30 billion yen (appx. INR 2,129 Crore) for its efforts to mitigate socio-economic impacts of COVID-19 in India. The Exchange of Notes for the COVID-19 Crisis Response Support Loan for Social Protection were signed by Suzuki Satoshi, Ambassador of Japan to India and Dr C. S. Mohapatra, Additional Secretary, Department of Economic Affairs.
DGCA issues guidelines for safe carriage of COVID-19 vaccines by air
The DGCA on January 8, 2021 issued guidelines for safe carriage of COVID-19 vaccines, allowing airlines to pack them in dry ice in order to maintain temperatures ranging from -7 degree Celsius and -70 degree Celsius. The aviation safety regulator has allowed airlines to carry dry ice as a refrigerant material in aircraft belly and the passenger cabin. The special permission was necessary as dry ice is classified among dangerous goods as it turns into carbon dioxide under low pressure situations.
Indian Railways enhances its maximum speed to 130 kmph
Indian Railways has started the New Year by achieving a landmark achievement by drastically enhancing the maximum speed to 130 kilometres per hour for 1,280 km length out of 1,612 Km in Golden Quadrilateral – Golden Diagonal route. This covers the entire GQ-GD route over South Central Railway, except Vijayawada – Duvvada section, where signalling up-gradation work is in progress.
World
Indian sailors stuck at Chinese port since June 2020 to return
23 Indian sailors onboard Indian ship M. V. Jag Anand which has been stuck at Chinese port of Jingtang since June 2020, have finally got respite as the ship is all set to sail to Chiba, Japan for a crew change. This was announced by Shipping Minister Mansukh Mandaviya on January 9, 2021.
Boeing 737-500 plane of Indonesia's Sriwijaya Air crashes
A passenger plane of Indonesia's Sriwijaya Air carrying 62 people on board crashed into waters off Jakarta on January 9, 2021. The Boeing 737-500 was on an estimated 90-minute flight from Jakarta to Pontianak, capital of West Kalimantan province on Indonesia's Borneo island.
Twitter permanently suspends account of outgoing President Donald Trump
Twitter has announced that it had permanently suspended the account of outgoing President Donald Trump due to "risk of further incitement of violence", three days after his supporters stormed the US Capitol and five people died in the violence. The unprecedented move by the social media platform comes after Trump tweeted that he would not attend the inauguration of his successor Joe Biden on January 20.
Sports
Agnes Keleti, the oldest living Olympic champion, turns 100
Agnes Keleti, the oldest living Olympic champion, turned 100 on January 9, 2021. She won 10 medals for Hungary in gymnastics at the Olympic Games including 5 golds — 1 at Helsinki in 1952 and 4 at Melbourne in 1956.
Month: Current Affairs - January, 2021
Category: Today's News Headlines
Topics: Current Affairs: News Headlines • Headlines • Latest News Headlines • News Headlines • Top Headlines
Latest E-Books