Current Affairs – December 4, 2020 [Today's News Headlines]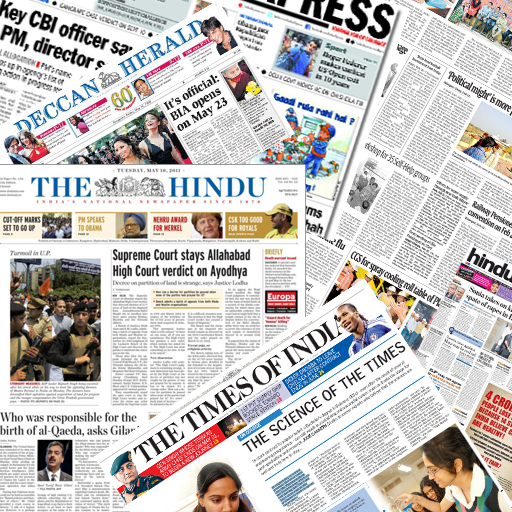 Here are Today's News Headlines for December 4, 2020.
India
National Police Station Ranking released
The Ministry of Home Affairs has released the National Police Station ranking. Nongpok Sekmai police station of Manipur ranked number 1. While ranking the police stations the parameters such as crime against women, addressing property offence, missing persons, crime against weaker section, on identified dead bodies an unidentified found persons were considered.
Ranjitsinh Disale of India wins Global Teacher Prize, 2020
On December 3, 2020, Ranjitsinh Disale won the Global teacher prize, 2020. He is a primary school teacher from Solapur of Maharashtra. The Global teacher prize is awarded by the Varkey Foundation.
 Inter-ministerial Apex committee for Implementation of Paris Agreement (AIPA) formed
The Union Ministry of Environment has constituted AIPA. The committee has been constituted under the chairmanship of the secretary of Ministry of Environment, Forest and Climate Change.
Parkash Singh Badal returns his Padma Vibhushan Award
The Shiromani Akali Dal patron and the former Punjab Chief Minister Parkash Singh Badal returned his Padma Vibhushan award. He is currently fighting in solidarity with the farmers against the recent controversial farm laws.
Cyclone Burevi
The cyclone has weakened into a deep depression and is to cross Tamil Nadu coast on December 4 2020.
Economy and corporate
RBI to HDFC: "Stop all new digital launches"
The Reserve Bank of India recently issued a notification to the HDFC Bank asking the later to stop all its new digital launches. This is being done after a number of outrages against the online services of the HDFC Bank increased in the last two years.
Supreme Court: GST can be levied on lotteries
On December 3, 2020, the supreme court upheld the validity of the governments to levy GST on lottery.
India-CLMV Business Conclave held
The sixth India-CLMV Business Conclave, 2020 was held.  During the conclave the Exim Bank released a study on "Building infrastructure opportunities for India". CMLV comprises of me and mine, Cambodia, Laos. Vietnam.
 Mahashay Dharampal Gulati dies at 97
The owner of MAHASHIAN DI HATTI spices passed away at age of 97. He received Padma Bhushan in the year 2019.
ISRO to assist Chennai based rocket startup
The Indian Space Research Organisation in a first to promote the private sector, is to help Chennai based rocket startup Agnikul Cosmos. It will help the company to test and qualify its small rocket that is to carry 100 kilograms of low Earth orbit satellite.
World
India and the US signed Memorandum of understanding on intellectual property
On December 2, 2020, India and United States signed a memorandum of understanding on intellectual property. The MoU will facilitate the countries to exchange best practices, knowledge on internet protocol.
Oman announces to set up Oman-India friendship Association
Oman announces to set up Oman-India friendship Association. This would be the first such initiative launched by Oman in West Asia.
International Day of Persons with Disability: December 3
On December 3, 2020, UNESCO observed the International Day of Persons with Disabilities. Theme: Building back better: toward an inclusive, accessible and sustainable post covid-19 world for and with persons with disabilities.
France former President Valery Giscard d'Estaing dies
The French former President Valery died on December 2, 2020. He served as a president of France between 1974 and 1981.
TIME Kid of the Year: Indian American Gitanjali Rao won the title
The title TIME kid of the year was won by Gitanjali Rao for her work on using Technology to tackle issues related to contaminated drinking water.
Month: Current Affairs - December, 2020
Category: Today's News Headlines
Topics: Current Affairs: News Headlines • Headlines • Latest News Headlines • News Headlines • Top Headlines
Latest E-Books