Current Affairs – August 22, 2020 [Morning Headlines]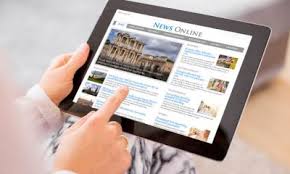 Here are the Current Affairs Morning Headlines of August 22, 2020 by GKToday:
EC issues guidelines for upcoming General elections, bye-elections
Guidelines for the upcoming General Elections and bye-elections in various states and union territories were issued by the election commission with the focus on the pandemic. It mandated strict compliance to norms by candidates and officials involved in the election process.
India, Thailand organise 6th Round Table of AINTT
The MEA and the Foreign Ministry of Thailand jointly organised the 6th Round Table of ASEAN-India Network of Think Tank, which ended on August 21. The theme of this virtual event was 'ASEAN-India: Strengthening Partnership in the Post COVID Era'.
Myanmar Government, militant groups signs framework agreement for ceasefire
The Myanmar government and 10 armed ethnic groups inked a framework agreement for the implementation of the National Ceasefire Agreement during the 4th session of the Union Peace Conference – 21st Century Panglong. The framework provides basic principles to constitute a democratic federal union.
Rajiv Kumar becomes election commissioner
Former finance secretary Rajiv Kumar is appointed as the new election commissioner. His predecessor, Ashok Lavasa, resigned earlier this week and will leave his office on 31st August. This new appointment comes at a time when the EC is preparing for Bihar assembly polls.
IT Department to map taxpayers' digital behaviour
The IT department is to map the digital behaviour of taxpayers to create profiles under digital faceless scrutiny assessment. The faceless scrutiny is a shift from the earlier practice of the face-to-face assessment and issue resolution.
Turkey reconverts another church after Hagia Sophia
Turkey's President Erdogan reconverted Chora Church into Mosque, a month after opening former museum, Hagia Sophia, as a mosque. Chora church is one of the famous Byzantine buildings located near the ancient city walls of Constantinople. It was converted into museum 70 years ago.
China, Pakistan foreign ministers discuss pandemic, bilateral relations
Pakistan Foreign Minister Qureshi and his Chinese counterpart Wang Yi discussed the on-going pandemic, bilateral relations and issues of mutual interests at the international and regional level. This was done during the China-Pakistan Foreign Ministers' Strategic Dialogue in China's Hainan Province.
Month: Current Affairs - August, 2020
Category: Today's News Headlines
Latest E-Books