Constructive Vote of No-confidence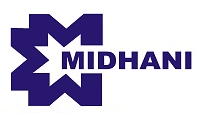 The concept of Constructive Vote of No-confidence is widely discussed in the context of One Nation, One Poll. Constructive Vote of No-confidence which is in practice in Germany is seen as a potential tool to ensure the sustainability of the concept of One Nation, One Poll.
Provisions in Germany
Article 67 Constitution of the Federal Republic of Germany sets conditions for moving a no-confidence motion against the Chancellor.
It states that the Parliament may express its lack of confidence in the Chancellor only by electing a successor by the vote of a majority and requesting the Federal President to dismiss the Chancellor.
Article 68 states that if a motion of the Chancellor for a vote of confidence is not supported by a majority of members, the President on the request of the Chancellor may dissolve the Parliament (Bundestag) within 21 days.
The right of dissolution shall lapse if the Parliament elects another Chancellor by a majority vote.
Objectives of the Constructive Vote of No-confidence
It allows Parliament to withdraw confidence from a head of government only if there is a majority in favour for a prospective successor, it narrows the scope of the Opposition to overthrow the government at will and necessitate elections before the government ends its term.
The provision provides for a fixed five-year-tenure for the House. The government will be presumed to have a majority unless another grouping is in a position to demonstrate that they have greater numbers.
Topics: Constructive vote of no confidence • Germany • One Nation • One Nation One Polls • One Poll • Opposition • Parliament
Latest E-Books