Permacrisis – Collins dictionary's Word of the Year 2022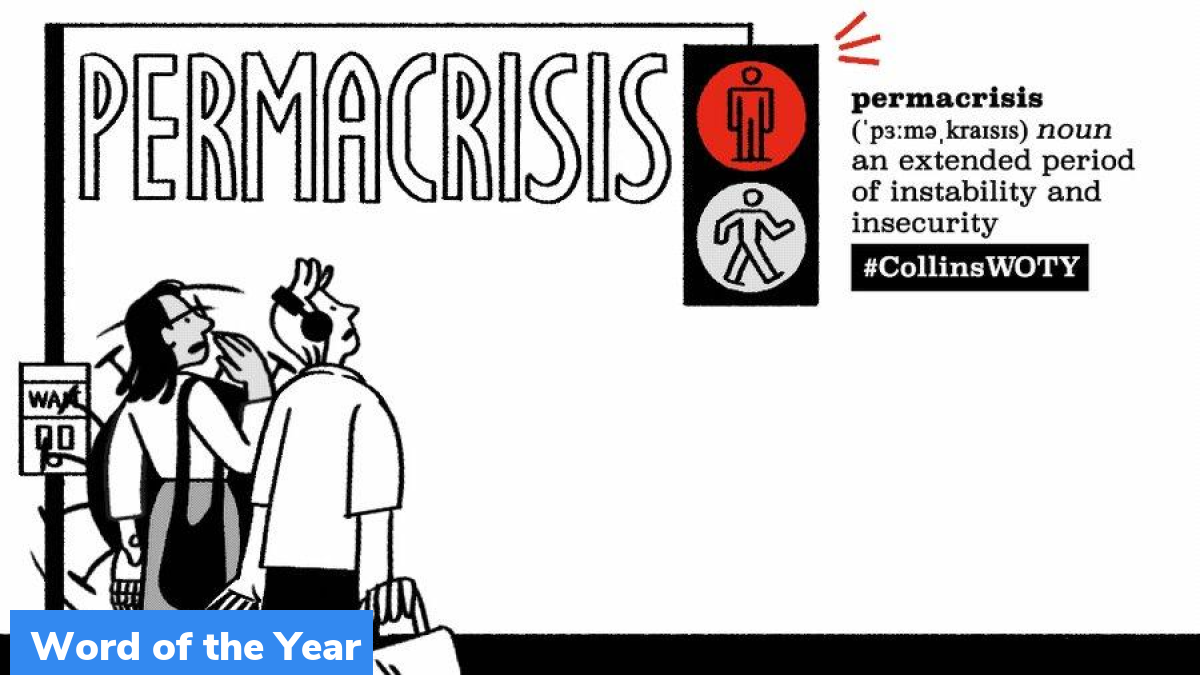 Permacrisis is Collins Dictionary's "Word of the Year" for 2022.
What is the meaning of permacrisis?
Permacrisis, which became Britain's word of the year for 2022, is a term that describes the extended period of instability and insecurity. It became a commonly used word in Britain, reflecting the instability caused by Brexit, COVID-19 pandemic, extreme weather conditions, war in Ukraine, political instability in the UK and the cost of living crisis. This word tops the list of 10 words that represent 2022.
Other vocabularies included in the Collins's annual compilation of 10 words that represent our times are:
Carolean: The Latin form of the name Charles, signifying the current British monarch's reign
Kyiv: Capital of Ukraine. Kyiv is the preferred variant to the Russian spelling of Kiev. Its usage signifies Britain's support for Ukraine amid the Russian invasion.
Lawfare: Strategic use of legal proceedings to intimidate or thwart a rival
Partygate: A political scandal in Britain that involved organizing of social gatherings in government offices during 2020 and 2021. Such social gatherings went against the public health restrictions amid the pandemic.
Quiet Quitting: The practice of not doing additional works that are not mentioned in the contract. It is the practice of doing little to no work while being present in one's place of employment to spend more time on personal activities.
Splooting: The act of lying flat on the stomach with legs stretched out.
Sportswashing: Act of sponsoring or promoting sporting events to improve an adversely affected reputation or to distract the public's attention from a controversy.
Vibe shift: A notable change in the current cultural atmosphere or trend.
Warm bank: A heated building for people who cannot afford to heat their own homes because of high energy prices. It is a public place like library or a place of worship that is being opened for public during the winter months.
Month: Current Affairs – November, 2022
Category: International / World Current Affairs
Topics: UK Political crisis • United Kingdom • Word of the year
Latest E-Books