CCEA approves revised cost estimates for updation of National Register of Citizens in Assam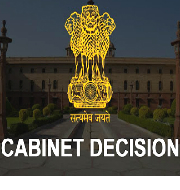 The Cabinet Committee on Economic Affairs (CCEA) chaired by Prime Minister Narendra Modi has approved Revised Cost Estimates (RCE) of scheme of Updation of National Register of Citizens (NRC), 1951 in Assam. The NRC scheme is specific to Assam only and covers about 3.29 crore applicants.
Key Facts
The revised cost estimates exercise will help in preparation of final NRC in Assam. The proposed date for publication final NRC is set to 31 December 2018.  Draft NRC was published on 31 December 2017 and it covered 1.90 crore persons out of 3.29 crore applicants including names of those applicants in respect of whom entire process of verification was completed. The complete revised draft NRC will be published by 30 June 2018 after verification of remaining applicants, whereafter claims and objections will be received and disposed off to publish final NRC.
Background
NRC Assam is the register containing names of Indian Citizens in Assam. It will contain names of genuine Indian citizens and will help government to check illegal immigration in India. It was prepared in 1951 as non-statutory process by recording particulars of all persons enumerated during 1951 Census.
NRC is being updated as per provisions of Citizenship Act, 1955 and Citizenship (Registration of Citizens and Issue of National Identity Cards) Rules, 2003. It will include persons whose names appear in any of electoral rolls upto midnight of 24 March, 1971 or NRC, 1951 and their descendants.
The Assam Accord signed between Central Government, State Government, All India Students' Union (AASU) and All Assam Gan Sangram Parishad (AAGSP) in August 1985 following agitation (1979-85) against illegal foreigners had stipulated 24th March, 1971 as cut-off date for identification and deportation of illegal migrants from East Pakistan (Bangladesh). Accordingly, Citizenship Act, 1955 was amended by Parliament for inserting section 6A as special provisions for Assam.
In tripartite meeting of Central Government, State Government and AASU chaired by then Prime Minister Manmohan Singh in May, 2005, it was agreed to update NRC, 1951. The modalities were approved by the Central Government in consultation with Assam Government.
In pursuance of Supreme Court's direction, the exercise of NRC update had commenced in December 2013 and was to be completed over 3 years period. The apex court is continuously monitoring progress of NRC update and has given various directions from time to time.
The actual implementation of NRC is done by Statutory Authorities i.e. Local Registrars and District Magistrates appointed by State Government. A senior official of State Government functions as State Coordinator and coordinates with Registrar General of Citizen Registration (RGI) in regard to various activities.
Month: Current Affairs - April, 2018
Topics: Assam • Assam Accord • CCEA • Illegal migrants Issue • National register of citizens
Latest E-Books