Bureau of Indian Standards Act 2016 comes into effect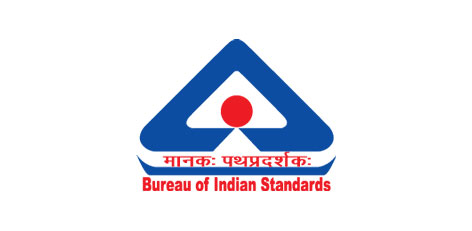 Ministry of Consumer Affairs, Food and Public Distribution has brought into effect new Bureau of Indian standards (BIS) Act 2016 which was notified in March 2016.
The Act replaced Bureau of Indian Standards Act, 1986.  It aims to help in ease of doing business in country, enhance 'Make In India' campaign and ensure availability of quality products and services to the consumers.
Key Facts
Bureau of Indian standards (BIS): The BIS Act, 2016 establishes the BIS as the National Standards Body of India for the purpose of standardization, marking and certification of articles and processes. It has broaden BIS's ambit and allows central government to make it mandatory for certain notified goods, articles, processes, etc to carry the standard mark.
Enabling provisions: The BIS Act, 2016 has enabling provisions for Government to bring under compulsory certification regime any goods or article of any scheduled industry, process, system or service which it considers necessary in the public interest or for the protection of human, animal or plant health or national security.  Enabling provisions have also been made for making hallmarking of the precious metal articles mandatory.
Conformity assessment schemes: The new Act also allows multiple types of simplified conformity assessment schemes including self-declaration of conformity against standard which will provide simplified options to manufacturers to adhere to the standards.
Other Authority: The Act enables Centre to appoint any authority, agency, in addition to BIS, to verify conformity of products and services to a standard and issue certificate of conformity.
Recall of goods, services, articles etc:  BIS can recall good or article which is already out for sale or supply if Bureau is convinced that good or article does not conform to the requirement of a particular standard. Further, it has provision for repair or recall, including product liability of the products bearing Standard Mark, however not conforming to the relevant Indian Standard.
Certification of precious metals:  It makes hallmark mandatory to certify precious metal articles including silver, gold, platinum, and palladium or their alloys. In this case, hallmark indicates proportionate content of precious metal in article as per Indian standard.
Mandatory certification of certain goods: It allows central government to notify certain goods, articles, etc, which will need to compulsorily carry a standard mark.  Such goods or articles will be notified if they are necessary forpublic interest or for the protection of human, animal or plant health, safety of environment, prevention of unfair trade practices, or national security.
Offences by companies:  Company committing offence under the Act, then persons in charge or responsible for  company will be presumed to be guilty irrespective of whether offence was committed without their knowledge, consent or connivance.
Appeals: Regarding granting of license or certificate of conformity, compounding of offences, must be made to Director General of BIS. Further appeal against the order of DG, BIS can be made to central government.
Month: Current Affairs - October, 2017
Category: Legal & Constitution Current Affairs
Topics: Bills and Acts • Bureau of Indian Standards • Bureau of Indian standards Act 2016 • CLAT • Ministry of Consumer Affairs, Food and Public Distribution • National
Latest E-Books