Andhra Pradesh, Telangana top Ease of Doing Business list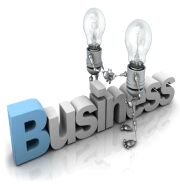 Andhra Pradesh and Telangana have jointly topped the Ease of Doing Business Reforms Ranking 2015-16.
The ranking of the states was conducted by the Department of Industrial Policy and Promotion (DIPP) and the World Bank.
How states were ranked?
States were ranked on their implementation of DIPP-proposed 340-point Business Reform Action Plan in period between July 2015 and June 2016.
They were rated based on their score in the per cent scale i.e. implementation rate regarding the 340 reform measures.
These 340 reform areas are broadly under six key categories: tax reforms, single-window systems, environment and labour reforms, construction permits, inspection reforms and commercial disputes and paper-less courts.
32 States and UTs had submitted evidence of implementation of 7,124 reforms. These submissions were reviewed by the World Bank team and validated by the DIPP.
Key Highlights of the 2016 rankings
Top 10 states: Andhra Pradesh (Score 98.78%), Telangana (98.78%), Gujarat (98.21%), Chhattisgarh (97.32%), Madhya Pradesh (97.01%), Haryana (96.95%), Jharkhand (96.57%), Rajasthan (96.43%), Uttarakhand (96.13%) and Maharashtra (92.86).
The national implementation average of reforms stands at 48.93%, significantly higher than 2015 national average of 32. This demonstrates the great progress made by States in 2016.
Low-income States: Four of seven States with lowest income levels in India had found a place in top 10. All seven such lowest income levels states had an implementation rate of over 75%.
These low-income States included Chhattisgarh (97.32%, 4th rank), Madhya Pradesh (97.01%, 5th rank), Jharkhand (96.57%, 7th), Rajasthan (96.43% and 8th), Odisha (92.73%, 11th), Uttar Pradesh (84.52%, 14th), and Bihar (75.82%, 16th rank).
12 states were ranked as leaders with 90-100% implementation record. 17 states and UTs, including Kerala, Goa and most north-eastern states, were ranked as laggards with 0-40% implementation record.
Month: Current Affairs - November, 2016
Topics: Andhra Pradesh • Chhattisgarh • DIPP • Ease of Doing Business • National • Odisha • States • Telangana • World Bank
Latest E-Books