Anantha Nageswaran-New Chief Economic Advisor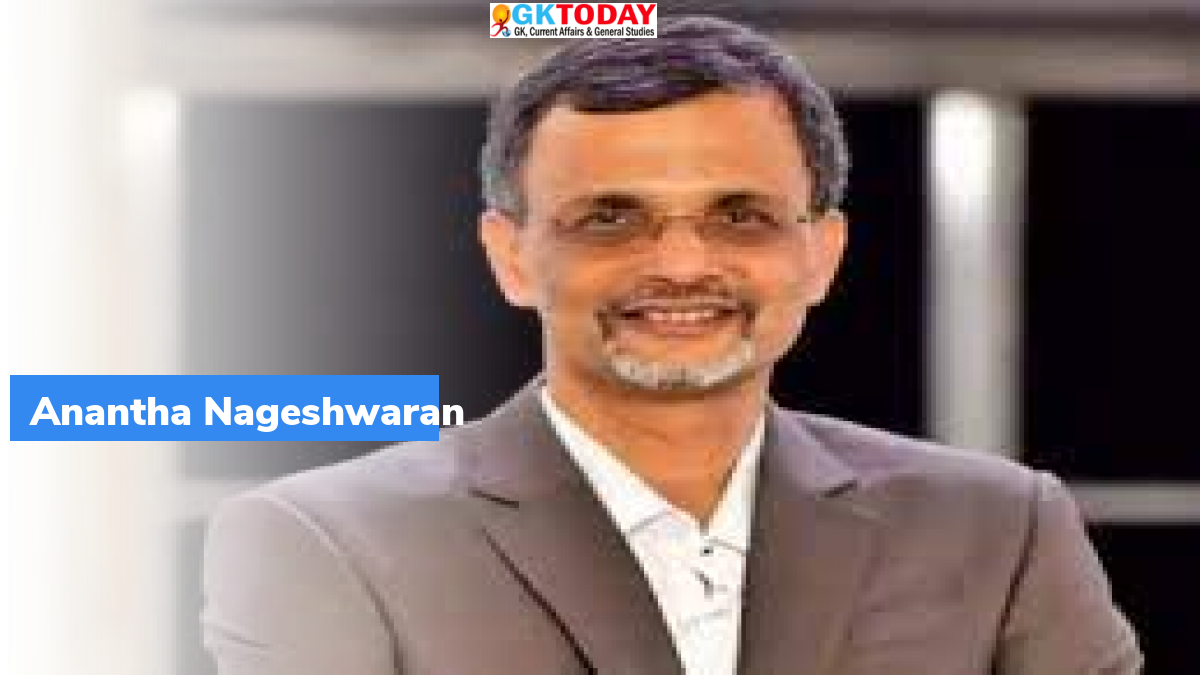 The Government of India has appointed Anantha Nageswaran as the new Chief Economic Advisor. He is a former member of Prime Minister Economic Advisory Council.
About Nageswaran
Nageswaran has taught in B – schools in India and Singapore. He is a visiting professor at Kre University. Krea University is one of the top private universities of the country. It is sponsored by IFMR. IFMR is Institute for Financial Management and Research.
He has completed post – graduation from Indian Institute of Management, Ahmedabad. Also he has a doctoral degree from the Massachusetts institute.
Nageswaran worked as a senior advisor to the International Financial Services Authority of India (IFSCA) between 2019 and 2021.
Between 1994 and 2011, he worked as a currency economist at the Union Bank of Switzerland.
He had also worked as an independent director at the TVS Tyres and Delphi – TVS.
Chief Economic Advisor
The post of CEA was lying vacant after Dr Krishnamurthy Subramanian left office in December 2021. He succeeded Arvind Subramanian in 2018.
The CEA reports to the Finance Minister of India.
The post is equivalent to Secretary in India.
The CEA is the head of the Department of Economic Affairs that operates under Ministry of Finance.
Dr Manmohan Singh was the CEA to Indira Gandhi between 1972 and 1976
PM Economic Advisory Council
It is an independent body. Nageswaran had led the council for PM Modi. Currently Dr Bibek Debroy is the Chairman of the council. The council advises the PM on national and international economic issues.
IFSCA
IFSCA aims to bring a strong global connect between India and rest of the world. It was created in 2020 at the GIFT city, Gandhinagar, Gujarat. IFSCA develops and regulates financial services and financial products. It is governed by nine members. Each member from IRDAI, SEBI, RBI, PFRDA. Two members from Ministry Finance and two members as recommended by the selection committee. It is led by a chair person.
Month: Current Affairs - January, 2022
Category: Awards, Persons & Places in News • Persons in News
Topics: Ahmedabad • Anantha Nageswaran • Arvind Subramanian • Chief Economic Advisor (CEA) • Dr. Krishnamurthy Subramanian • IFSCA • IIM • Krea university • TVS Tyres • Union Bank of India
Latest E-Books