5G steering committee headed by AJ Paulraj submits its report to DoT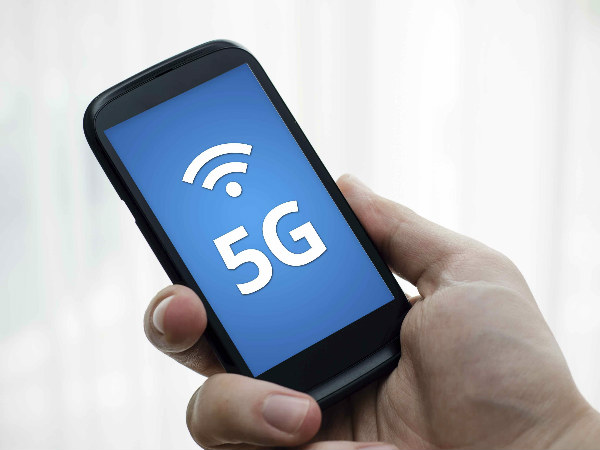 The 5G steering committee chaired by Stanford University's Professor Emeritus AJ Paulraj submitted its recommendations to the Department of Telecommunications (DoT). It gave wide-ranging recommendations to drive India's 5G adoption entailing areas like spectrum policy, regulatory policy, standards and education.
Background
The committee was set up by Government in September 2017 to suggest a road map for adoption of 5G. It was high-level forum on 5G technology, comprising secretaries of ministries of communications, information technology, and science & technology, along with representatives of industry and academia. Its aim was to push participation in the process of defining global standards for the next generation of wireless technology.
Recommendations
AJ Paulraj committee gave has proposed promulgation of key norms on regulatory matters by March 2019 in order to facilitate early deployment of 5G technology. It expects commercial rollout of 5G in India by 2020. It noted that 5G technologies will start entering service globally beginning 2019 and advance to full range of services by 2024.
It recommended that deployment of 5G in India should be classified into three phases based on technologies and use cases. By early embracing 5G technology, India can accelerate its dividends and potentially also become innovator in 5G applications. It expects that economic impact of 5G to be over $1 trillion.
The committee noted that vendor ecosystem for 5G is maturing as telecom tech giants like Nokia, Ericsson, Huawei and ZTE have production ready equipment in trials based on 5G-NR standard. China Telecom is doing a pilot deployment in six cities ahead of the full 5G commercial launch in 2020.
The committee also pointed out conflicting considerations faced by early adoption of 5G. The early adoption will likely make equipment needed for 5G roll out more expensive and it will also be glitchy as needed for cost maturing. However, early adoption will fast track India's embrace of 5G's benefits and increase opportunities to develop innovative use cases that support Indian needs.
The committee also noted that even after entry of 5G into Indian telecom sector, the earlier generation mobile technologies – 2G, 3G and 4G, will continue to remain in use and it may take 10 or more years to phase out
5G
5G is wireless communication technology based on third-generation partnership project (3GPP). It is next generation mobile networks technology after 4G LTE networks. It is expected to offer enhanced mobile broadband (eMBB) through R15 repeaters that can cater to coverage requirements.
The 5G wireless technology will offer far greater upload and download speed i.e. 100 times faster internet data speed than current 4G networks. It has potential to demonstrates spectral efficiency and potential for diversified services such as Internet of Things (IoT) and augmented reality (AR)/virtual reality (VR).
In December 2017, 3GPP had completed first set of 5G New Radio standards. High data speed offered by 5G network will help cloud systems to stream software updates, music, and navigation data to driverless cars. Moreover, it holds the key to growth of artificial intelligence (AI) systems and enhance IoT.
Month: Current Affairs - August, 2018
Topics: 5G • AJ Paulraj Committee • Committees • Government Policies • National • Science and Technology • Telecom sector
Latest E-Books