181 Irrawaddy dolphins counted in Odisha census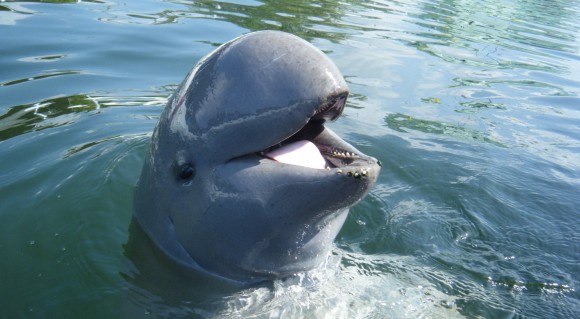 According to new census carried out by the Odisha State Forest and Environment department in 2016, as many as 181 Irrawaddy dolphins have been sighted in the state.
This marks a significant drop from 2015 survey which had recorded 450 dolphins. The 2016 dolphin census in Odisha reported Humpback dolphins (34), bottlenose dolphins (31) and five pantropical spotted dolphins.
Key Facts
The Chilika Lake, the largest brackish water lagoon of the country recorded a marginal drop in the population of Irrawaddy dolphins from 144 in 2015 to 134 in 2016.
About 55 dolphins were sighted this year in Bhitarakanika, compared to 58 spotted in 2015. In the Bhadrak Wildlife Sanctuary jurisdiction, only five Irrawady dolphins were sighted.
Endangered Irrawaddies are found in three places, humpback and bottlenose dolphins are not distributed uniformly in the State.
According to state Forest department, sighting of dolphins depended on the weather condition of the day the census was carried out. Migration of dolphins also continuously takes place in waters close to the coast.
About Irrawaddy Dolphin
Irrawaddy Dolphin is not a true river dolphin, but an oceanic dolphin that lives in brackish water near coasts, river mouths and in estuaries in South and Southeast Asia.
It is slaty blue to slaty gray throughout, with the underparts slightly paler. It is identified by a bulging forehead, a short beak.
It has established subpopulations in freshwater rivers, including the Ganges and the Mekong, as well as the Irrawaddy River from which it takes its name.
Its habitat range extends from the Bay of Bengal to New Guinea and the Philippines. They do not appear to venture off shore.
Protection Status: IUNC has classified it as Vulnerable in Red Data list.
Threats: fishing nets, developmental projects like construction of dams, tourism and diseases.
Month: Current Affairs - February, 2017
Topics: Environment • Irrawaddy dolphins • Odisha • States • Wildlife Protection
Latest E-Books